I have to say that I have never loved dinosaurs as much as I do now. A Dinosaur with a pink bow was the only requirement my client wanted, then I was pretty much able to do what ever I wanted. I love when clients get you freedom, they always get more than what they ask for. I made the dinosaur cake topper using fondant, for the number 3 I used gum paste.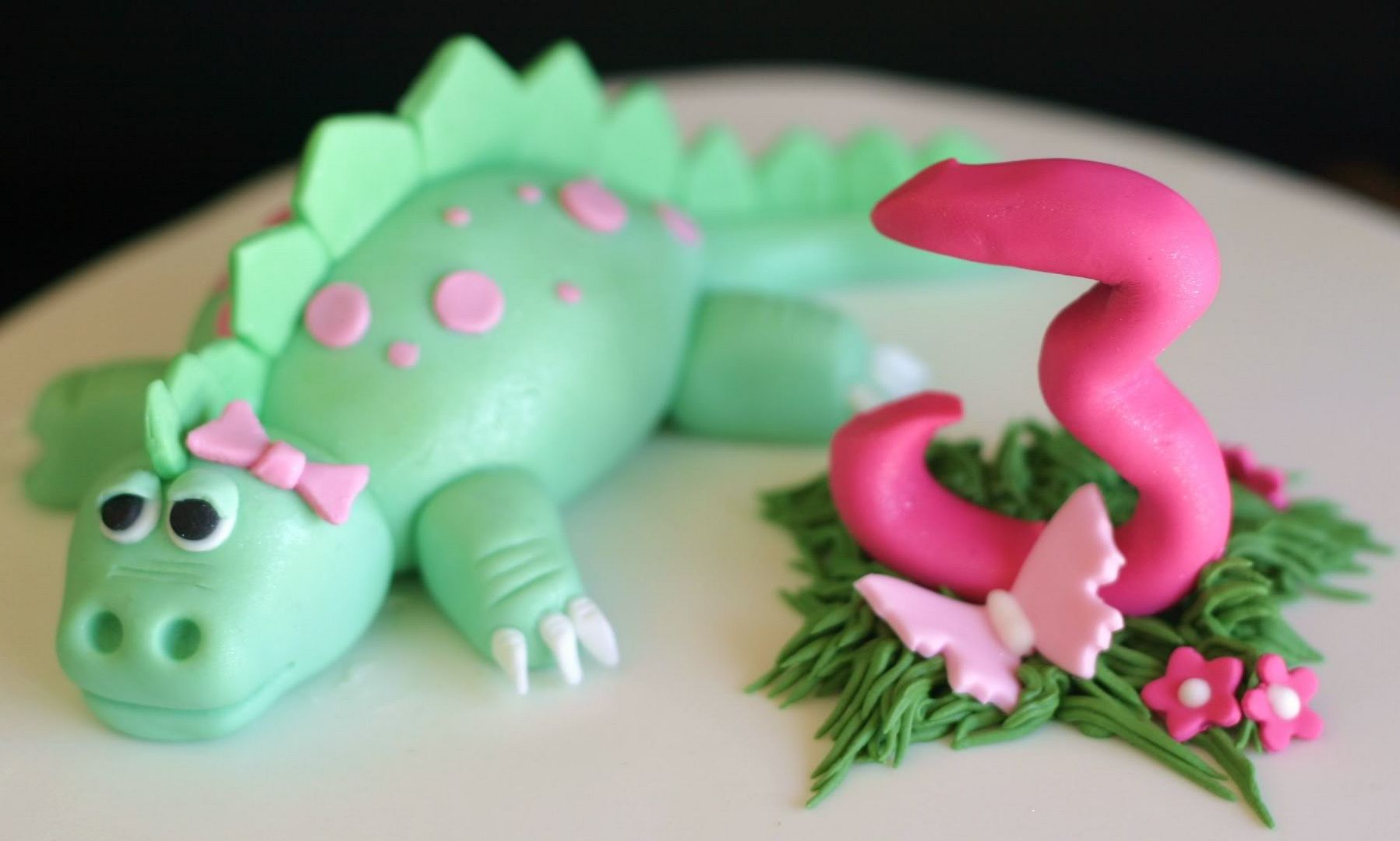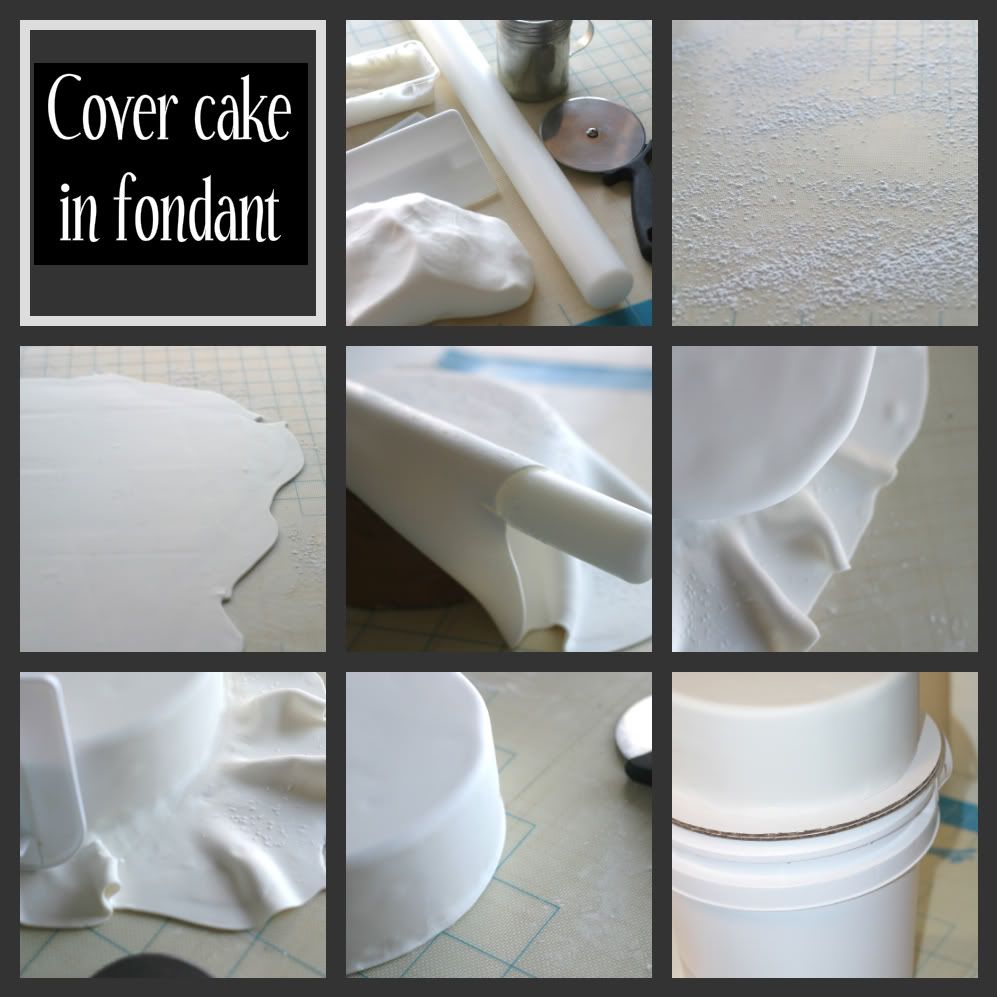 On Mother's Day last year my husband gave me the
Cricut Cake
and I always try to use it as much as I can. ( by the way we got it on sale, since I refused to pay full price) I have the basic birthday cartridge and I was able to get the dinosaurs cut outs from there, but there are also really cute dinosaurs cookie cutters that would do the job.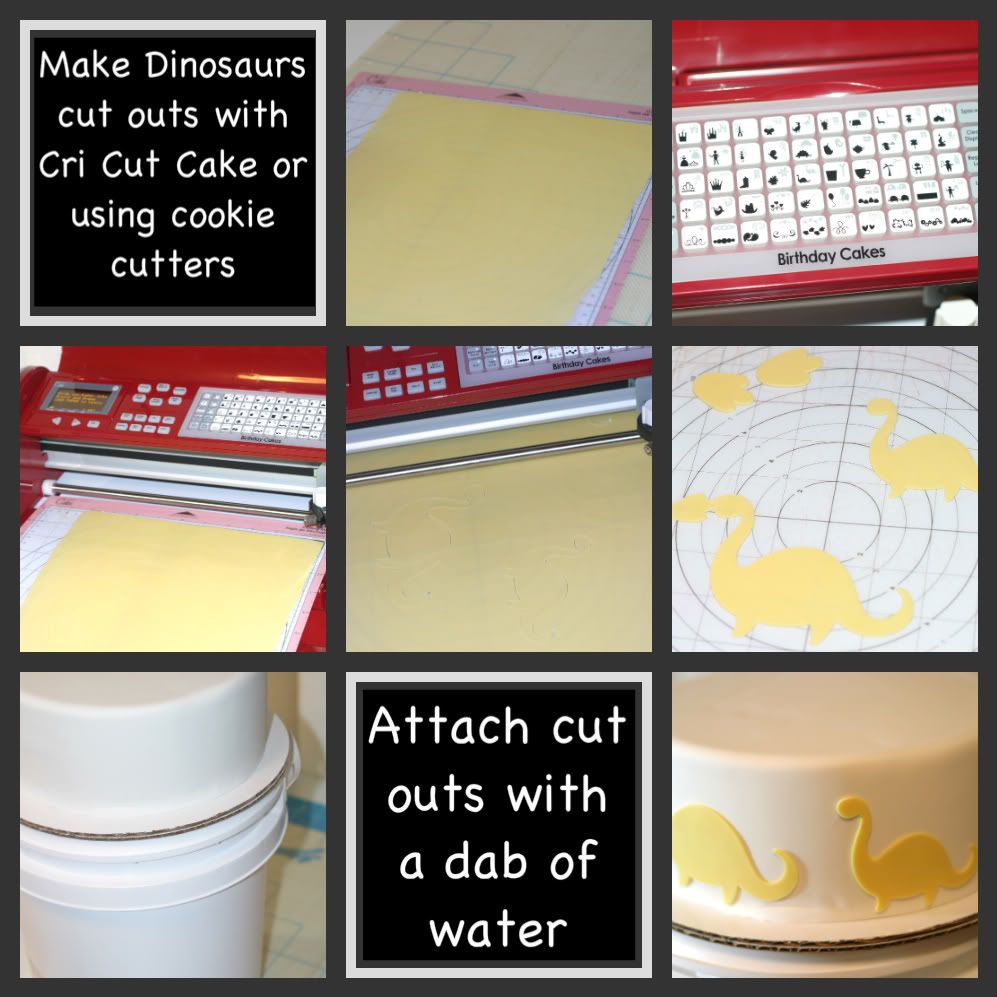 I think it is important to make your cakes look as good in the back as they look in the front.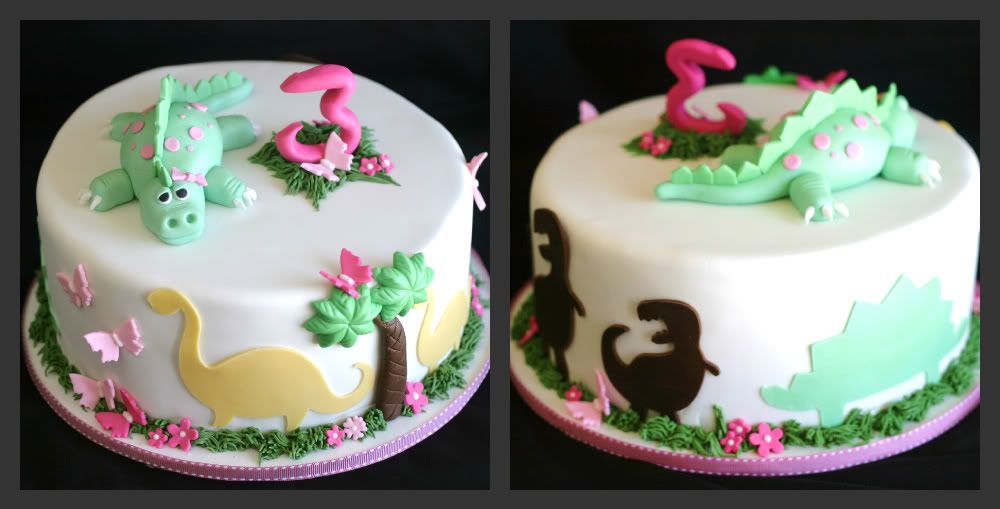 Using small gum paste cutters I made the little flowers and the butterflies. I also used a mold for the "palm tree" leaves.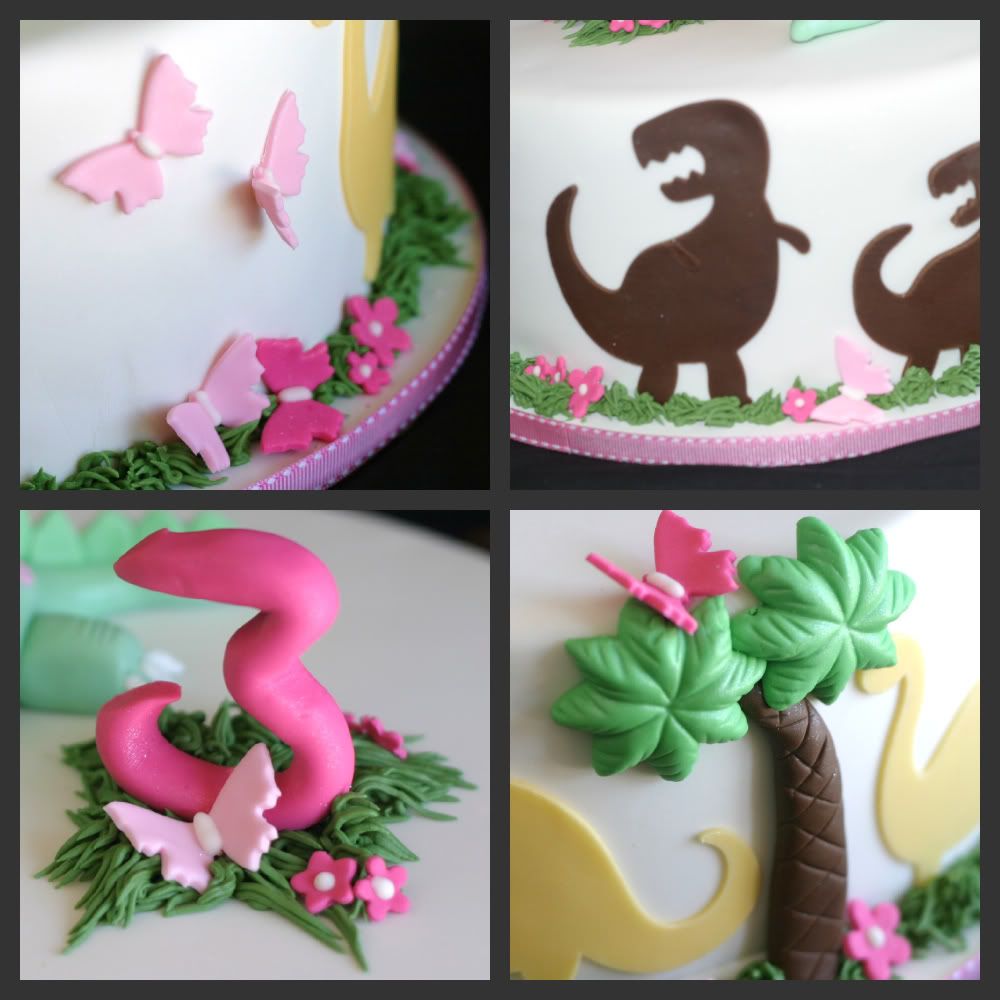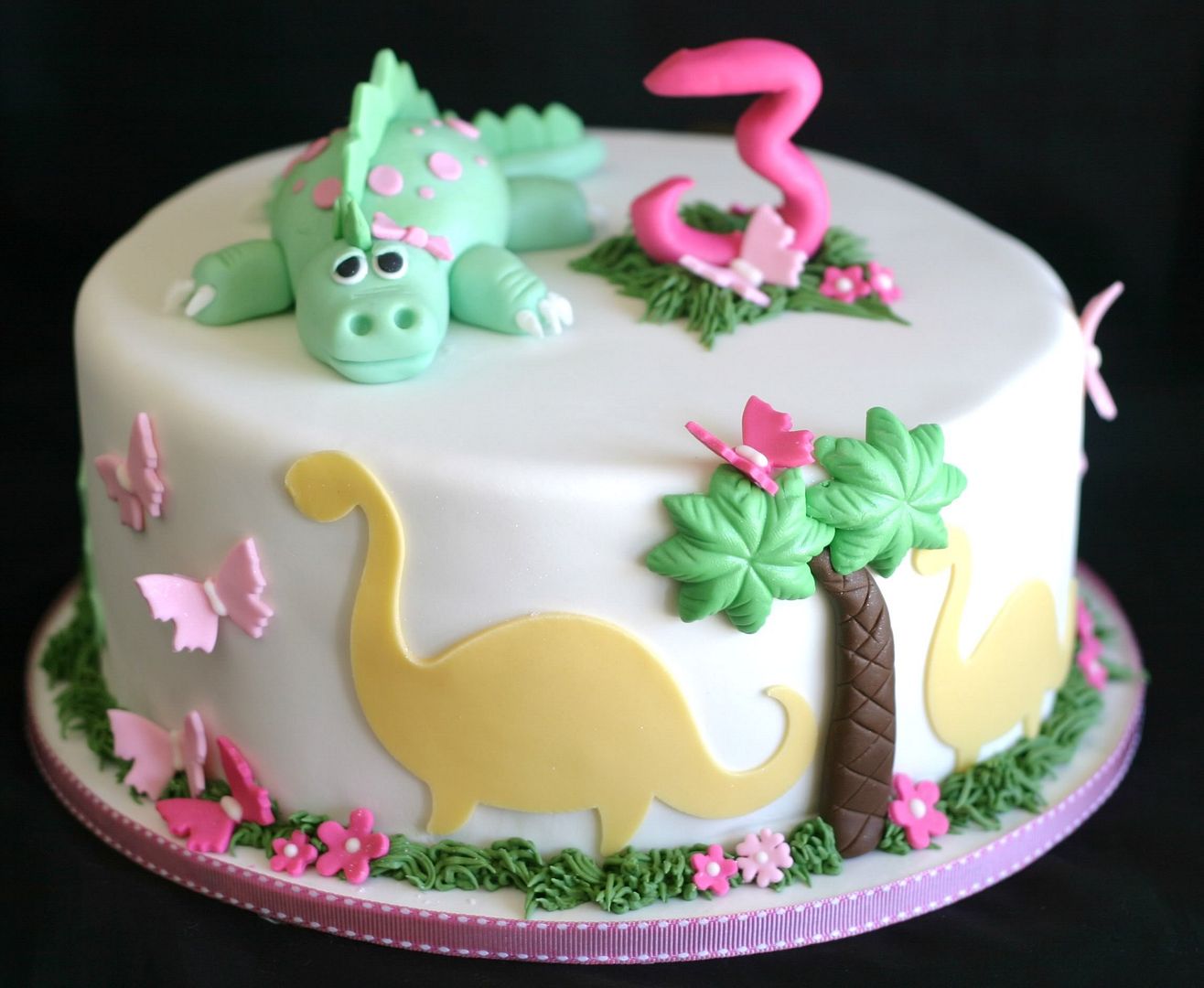 Thank you for stopping by.