Some people have asked me what's the difference between fondant and gum paste and how to use it when it comes to cake decorating. I thought a would give a quick in sight of the difference between fondant and gum paste.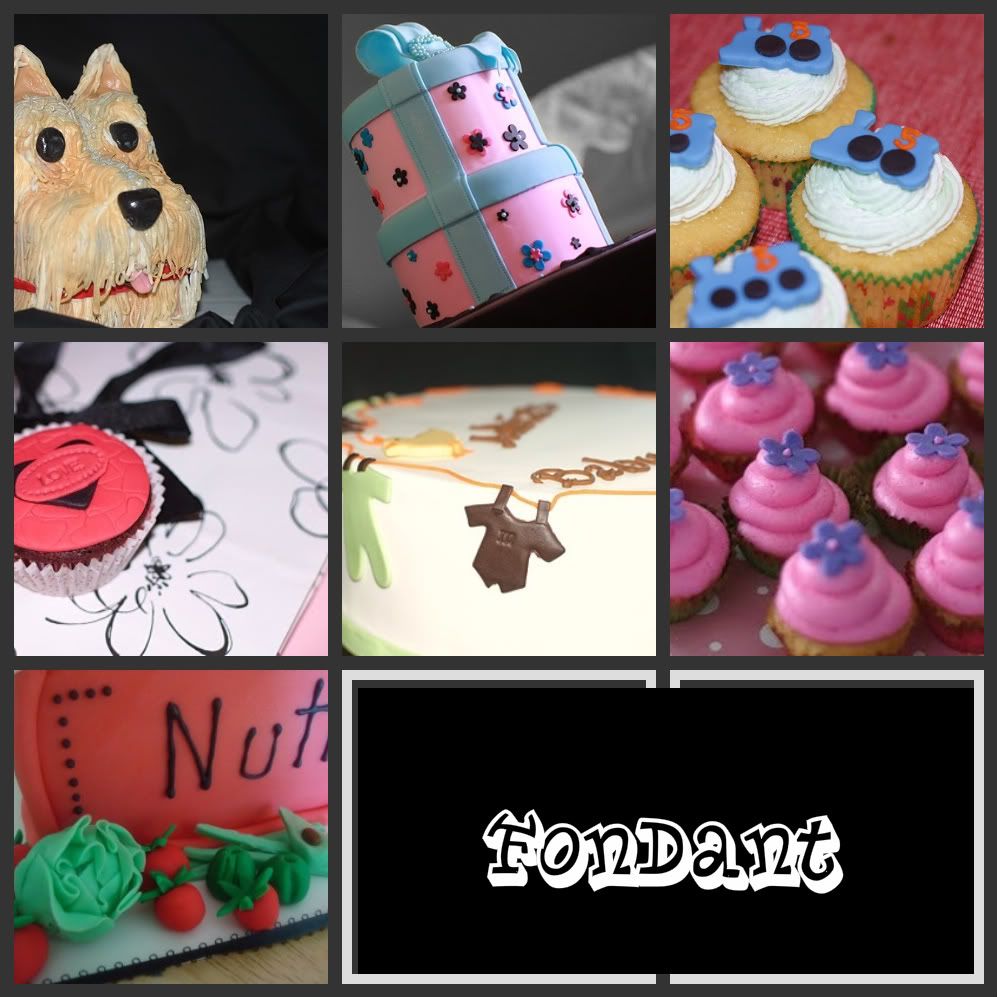 FONDANT:
It is a dough-like paste extremely versatile.It can be rolled out and used to cover cakes, cupcakes and sometimes cookies. The basic ingredient for fondant is confectioners sugar with the addition of gelatin, corn syrup and glycerine to provide a malleable sweet paste.
Fondant gives the cake a beautiful porcelain look surface that can be painted, piped, stamped and quilted. White fondant can be tinted in any color you want or fondant can be purchase in many colors and comes in vanilla, -the most popular- and also chocolate flavour.There are many recipes on the web if you want to make your own fondant. I personally buy fondant online by the tub because I buy big quantities. The only fondant I would make from scratch is marshmallow fondant, which I don't use often.
You can use fondant to make:
some sugar decorations
cutouts
plaques
frills
impressed patterns
little flowers
cupcakes toppers
I love fondant because I have more flexibility in incorporating a design onto a cake...and I am really bad working with buttercream

GUM PASTE:

It is used primarily for hand modeling figures and can be rolled very thin for petal flowers, leaves and very detailed decorations.It is similar in texture to fondant but it dries very hard, gum paste is an edible product and taste very bland, but I do not recommend eating it. First, why would you eat a doll,or a shoe? then you can loose a tooth in the way! I think it is worth to tell you that you do not cover a cake with gum paste.

You can use gum paste to make :
flowers
3 D figures
bows
cake toppers
straps for hand bags
belt buckles
shoes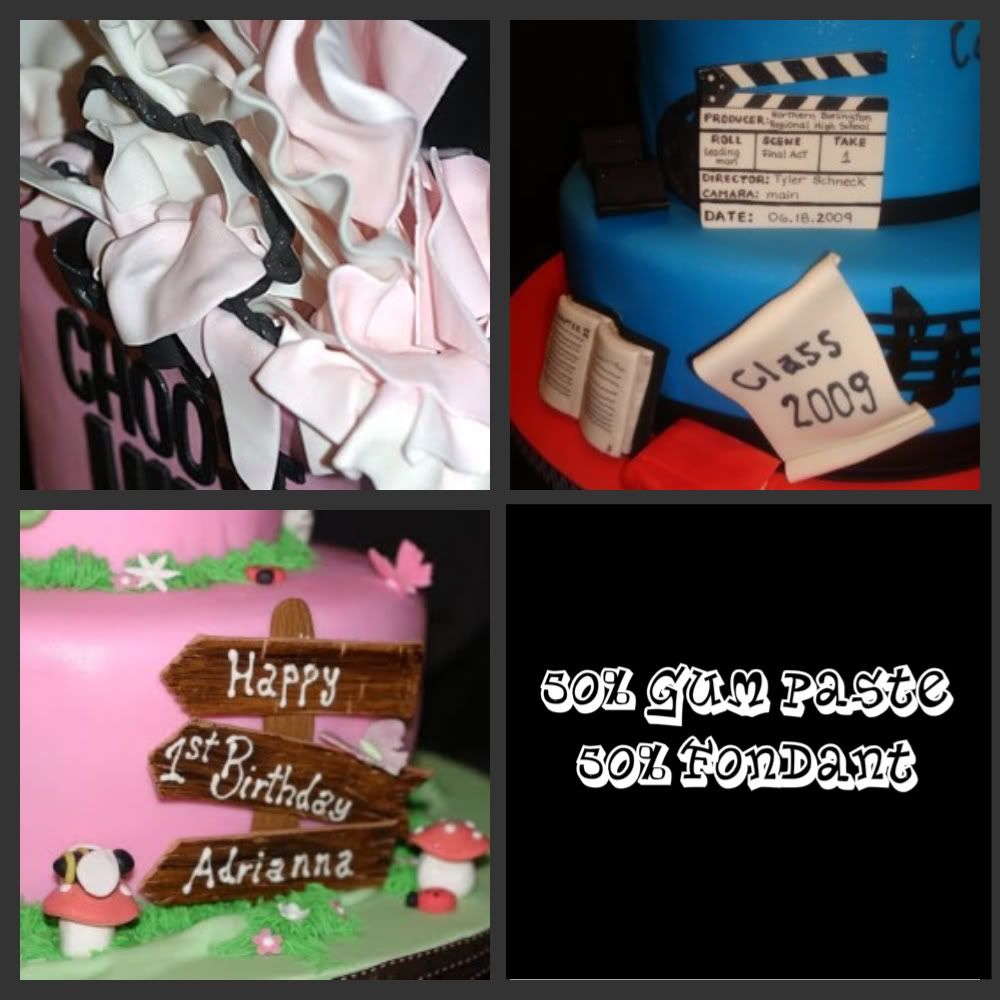 Sometimes I use 50% percent gum paste and 50% fondant when I make certain details or decorations on a cake. Why do I do that? maybe I do not have enough gum paste or I really do not want what ever decoration I'm doing to dry too hard.
STORING GUM PASTE AND FONDANT
:
Fondant and gum paste can dry very quickly. When you are working in a project using them always keep them tightly wrapped in a plastic wrap.
Store at room temperature in an airtight container away from heat and humidity.
Never get them wet because they will become very sticky to handle.

A few Tips that works for me:

-If I 'm working with a small amount of gum paste or fondant on a cake, I like to cover it with a big coffee mug instead of the plastic wrap, because is easier for me to go back and for using it.
-When I'm making flowers I like to make a lot of petals at one time but I do not what my petals to dry, I roll out the gum paste, cut the petals and cover them with plastic wrap and place a damp cloth on top of the plastic.Then I can work with one petal at the time.
-When I'm kneading fordant or gum paste I always use shortening.

Well, I hope this helps someone. Do you have a fondant or gum paste favorite brand?