Our tree is up, Cami's gifts are all wrap up and I am looking forward for my well deserve vacation week. I figure it was about time to make those cute Snowman sugar figures that I have seen everywhere.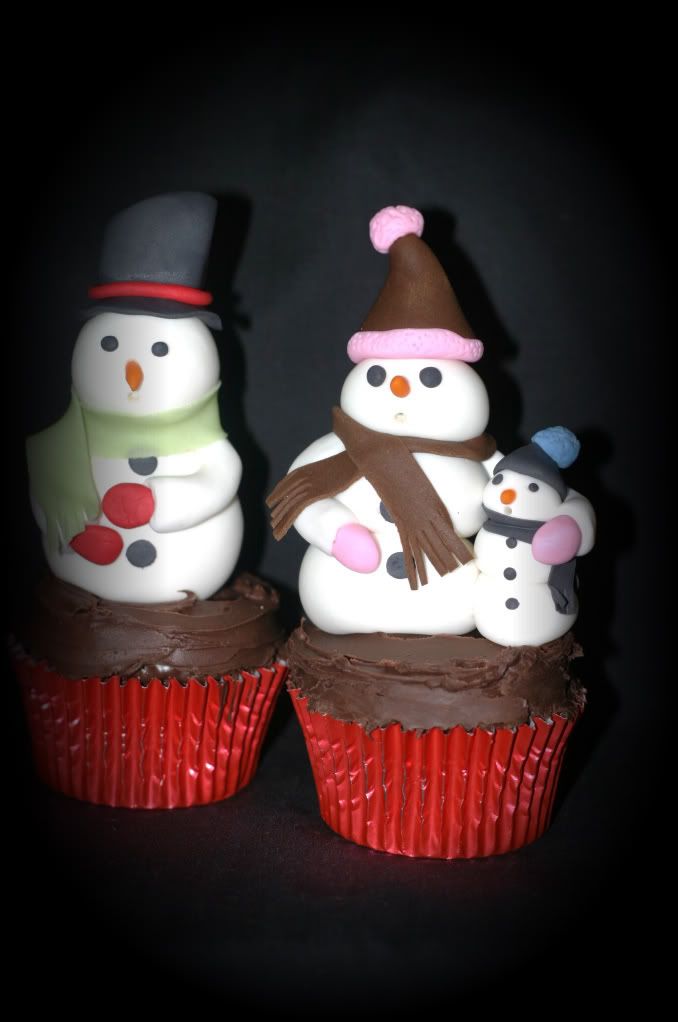 1-Bake your favorite cupcakes, I used red velvet
2-Use whatever frosting you want. I had leftover milk chocolate ganache that I needed it to use, I know, ganache and red velvet might not be the best combination.So far I haven't met anyone who doesn't like ganache or red velvet cake, so let's eat it that way this time.
3-To hold in place the Snowman's body ,I inserted a kabob skewer, you can also use a tooth pick if you are making smaller figures.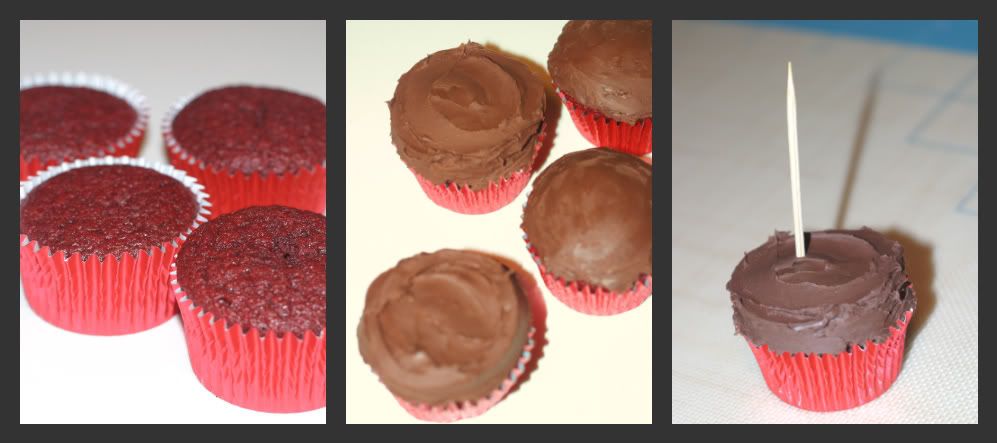 4- To make the hat ,roll a ball of fondant and form it into a cone.
5-Using a contrasting fondant color roll out and cut a dot. I use one of my big
Ateco tips
to cut it.
6-Attach the small circle to the cone shape using a little water.
7-Roll a small ball of fondant for the hat's pom pom and stick it to the hat with a dab of water.
8-I added little details to the hat and pom pom with a tooth pick.
9-Attach the hat to the top of the Snowman's head with a dab of water.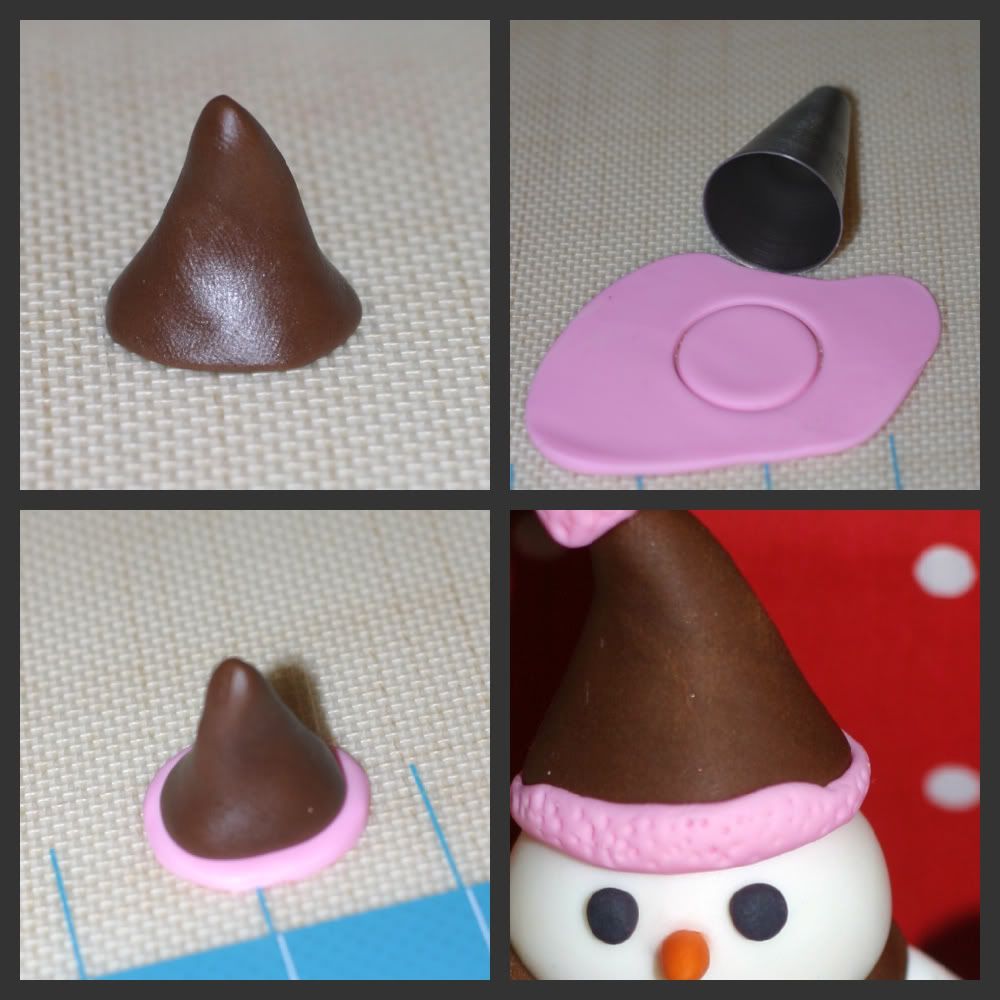 10-To make the scarf, roll out a small piece of fondant and cut a long strip.
11-Using small scissors or a pairing knife cut a few slits in each end to create the fringe on the scarf.
12- Pick the scarf up and gently wrap it around the neck of the Snowman, you can use a dab of water to stick the scarf together where it meets.
13-Using orange fondant roll a small cone for the carrot nose
14-Roll out a small piece of black fondant and using the point of a #5 tip, cut out 5 circles, 2 will be for the eyes and three for the buttons. You also can skip this step and use a black food writer.
15-The Snowman's gloves are just two small pieces of fondant in a cone shape attached to the arms with a dab of water.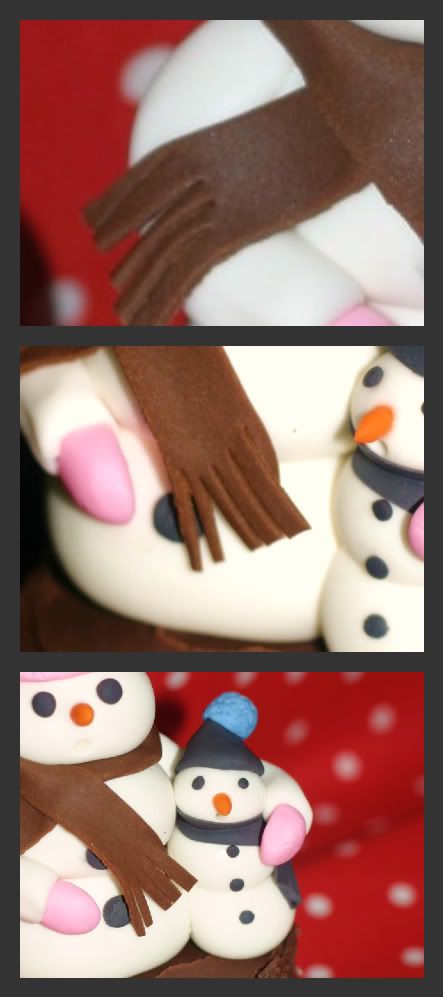 Dad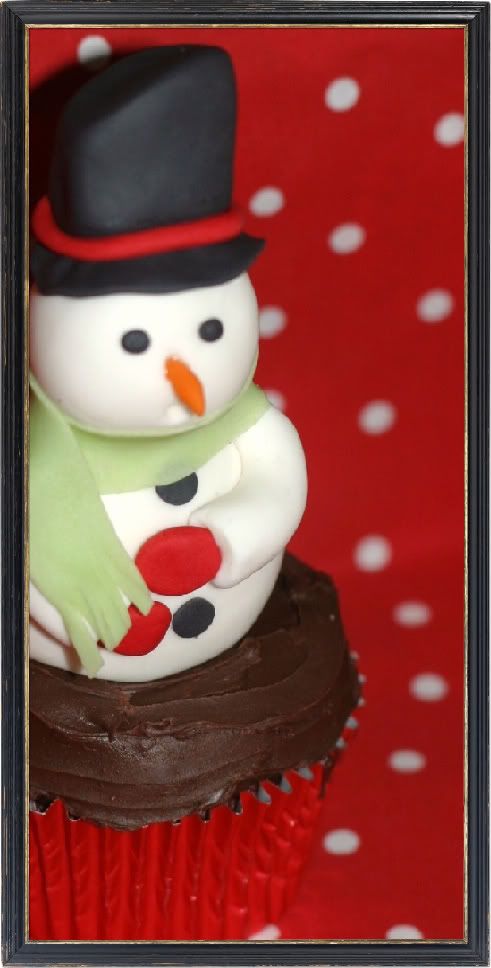 Mom and son
Have a good weekend everyone!