No, I actually didn't measure ingredients, bake the cake and made the buttercream in 30 minutes, but I did frosted and decorated the cake in 30 minutes.
With graduations still going I though you might wanted to get a quick idea for a last minute cake for a friend or family member.
I needed this cake on Friday morning so I baked the Red Velvet cake on Wednesday night , I also made the buttercream and put cake and buttercream in the refrigerator. Thursday night,I whipped the buttercream, I assembled the cake ( my normal 3 layers of cake and 2 layers of buttercream) I crumb coated the cake, let it chill in the refrigerator for a few minutes, took it out and frosted it.
I am not really good with buttercream cakes, but my talented blog friend Jennifer, from
Cup a Dee Cakes
has a
wonderful buttercream video tutorial
. I am sure you will find it very useful.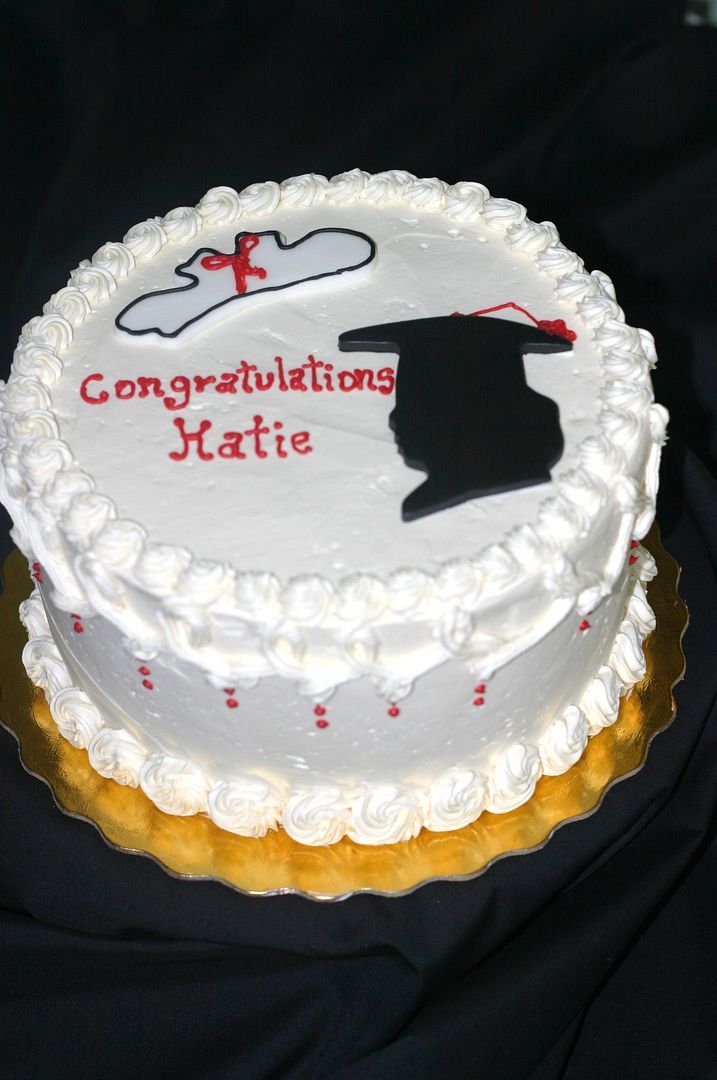 I got my cookie cutters out, some black and white fondant and made the diploma and the girl silhouette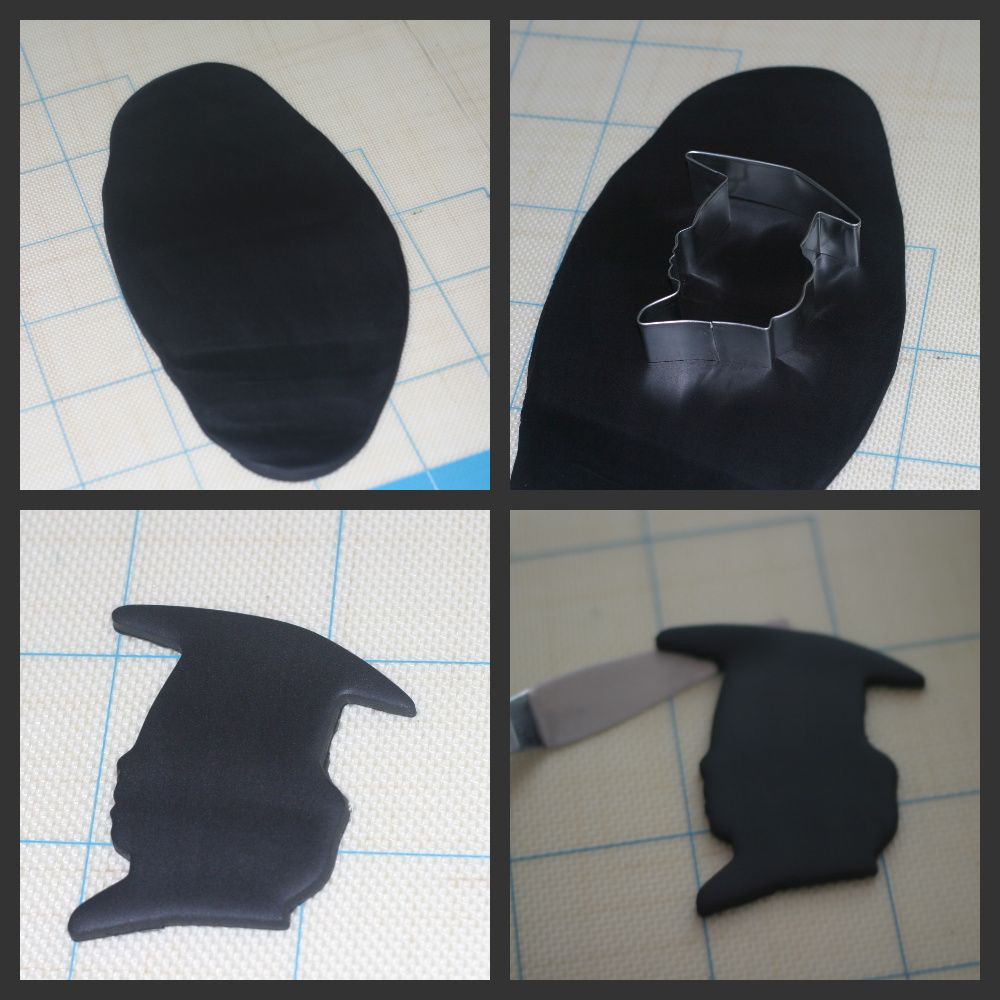 I used
big tips
to add a little detail on the cake and the borders, and that's it, cake was done!!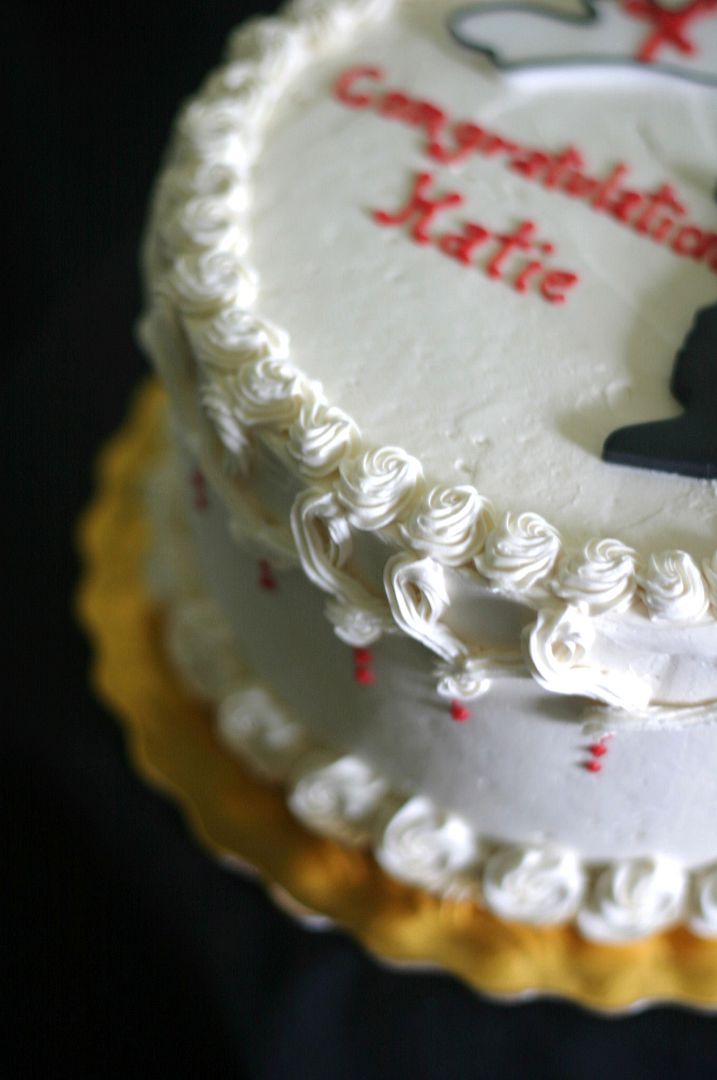 I hope you all have a great holiday weekend !