Happy Tuesday! To be honest, after having a few days off I really didn't feel like going back to work. Except for Sunday that it rained all day,we had a wonderful weekend full of fun time with my little girl and a lot of food.I think I provably gained 5 pounds in 3 days from all the food I consumed.
I hope you had a great weekend too with friends and family.
I have to say that I had so much fun making these cookies for a birthday party in Kansas, although, I wish I had a
Kopykake projector
for the cookies, it would had been easier to decorate . I'm pretty much use to make Elmo since that is a very popular theme for children's parties, but Big Bird and Oscar the Grouch were totally new to me. This is my first time making then, and I don't think they came out that bad.
Big Bird Cookies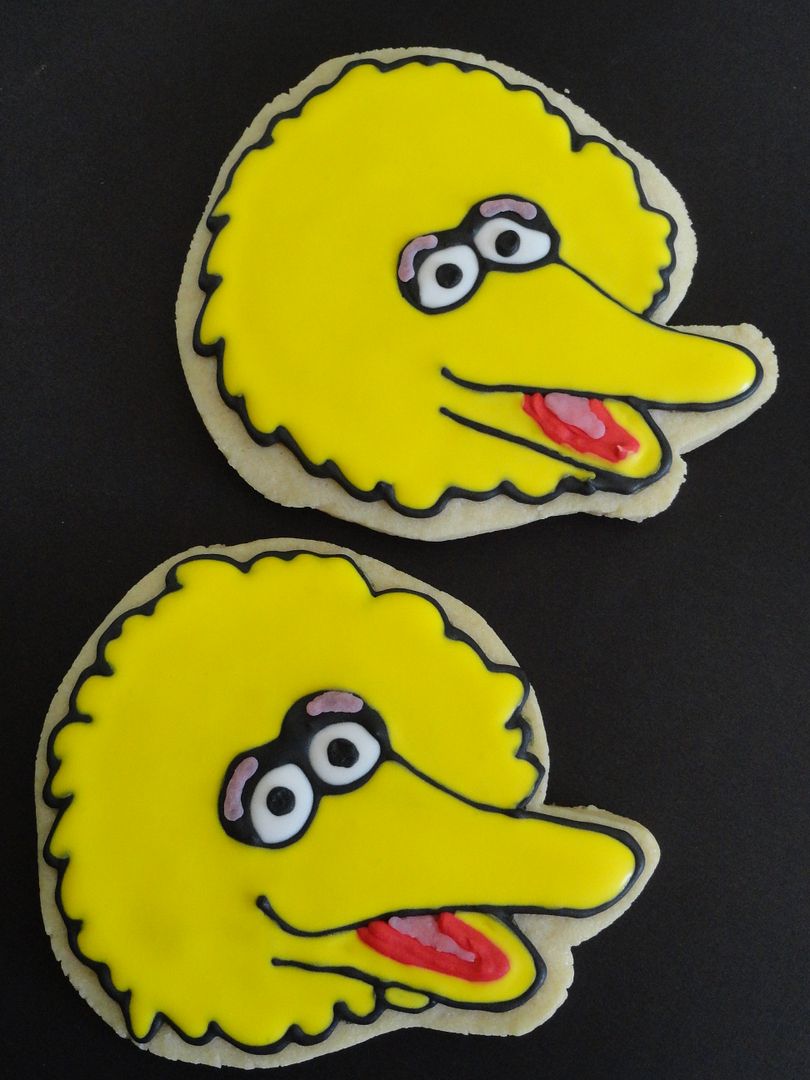 Elmo Cookies
Oscar the Grouch
I am not a cookie expert by any means, but here is a little tutorial of the making of
Oscar the Grouch
I didn't have an Oscar cookie cutter, so I improvised with an extra flower cutter that I had. You can also make your own template using cardstock or a big plastic lid from a container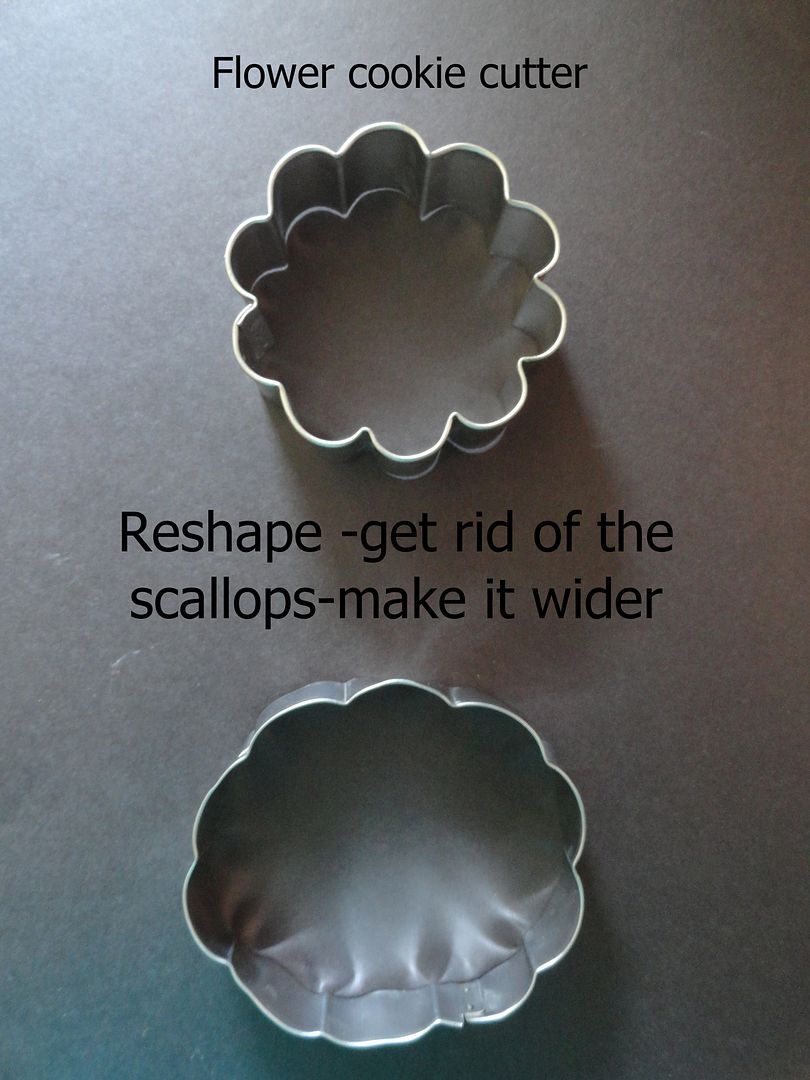 I found these pictures online of Big Bird and Oscar. I printed them out as reference and "templates" for my cookies.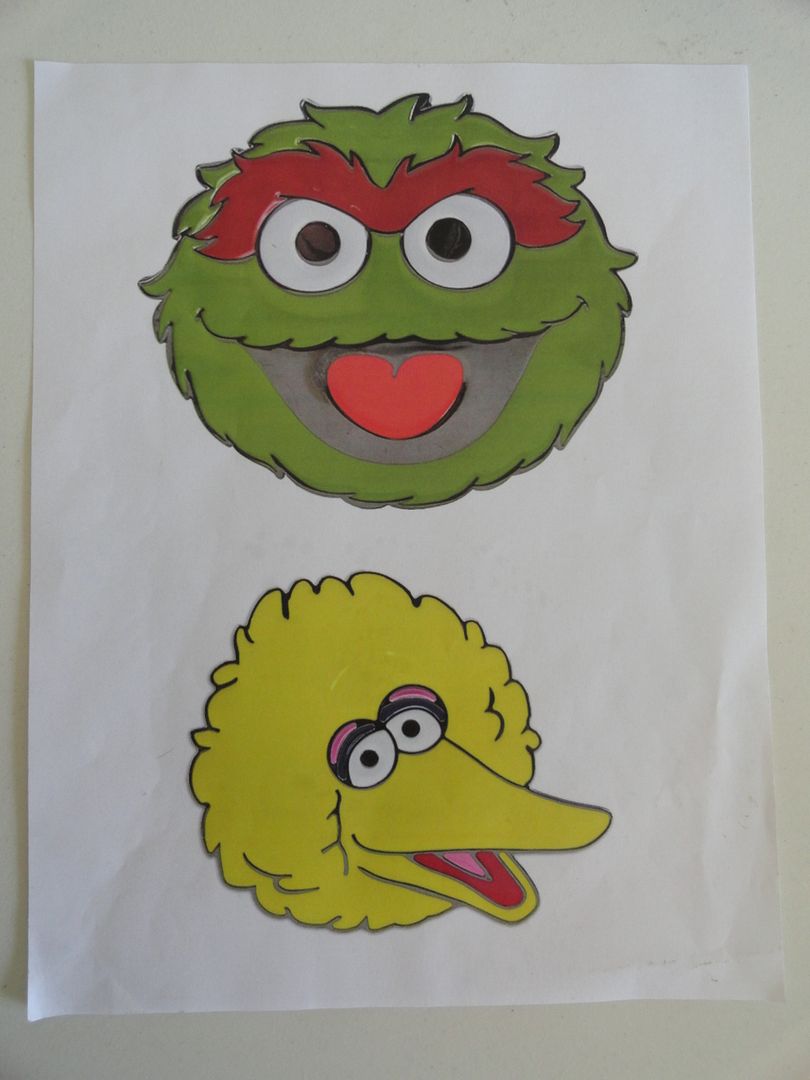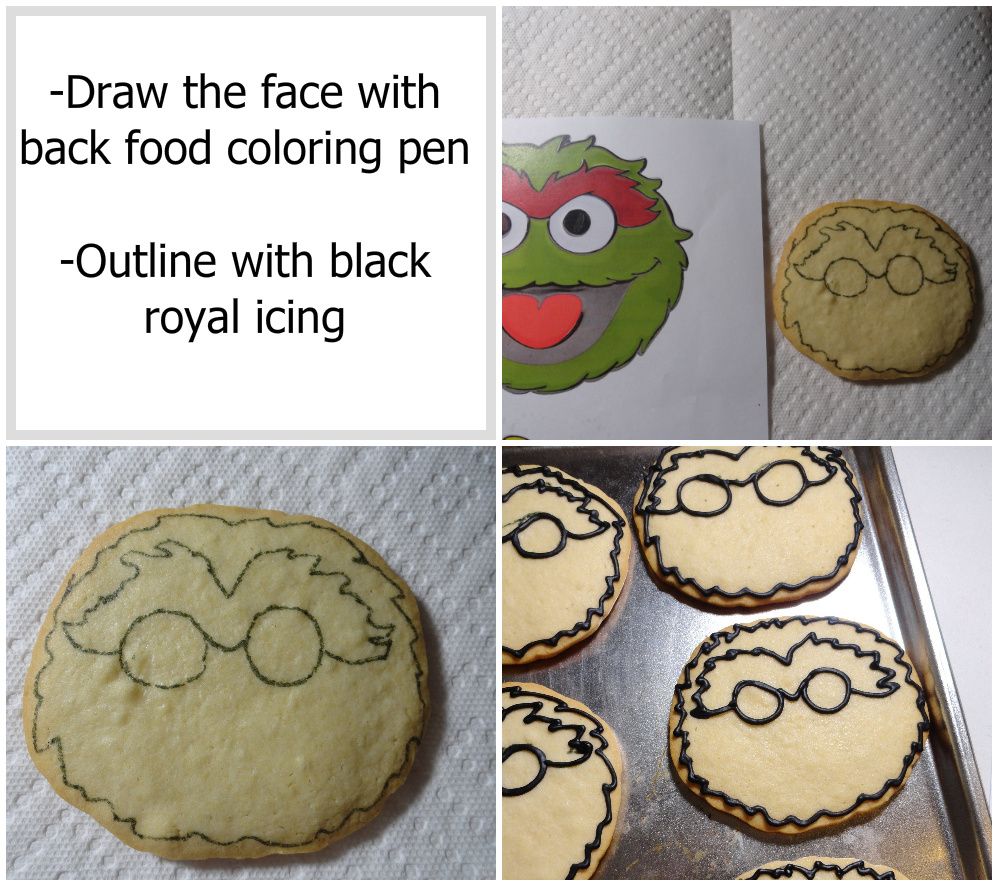 For flooding my cookies I don't like the icing too runny. If you have any questions regarding icing consistency,I would recommend you to visit
Marian from Sweetopia
, she has a fabulous tutorial and post about
How to figure out the right royal icing consistency.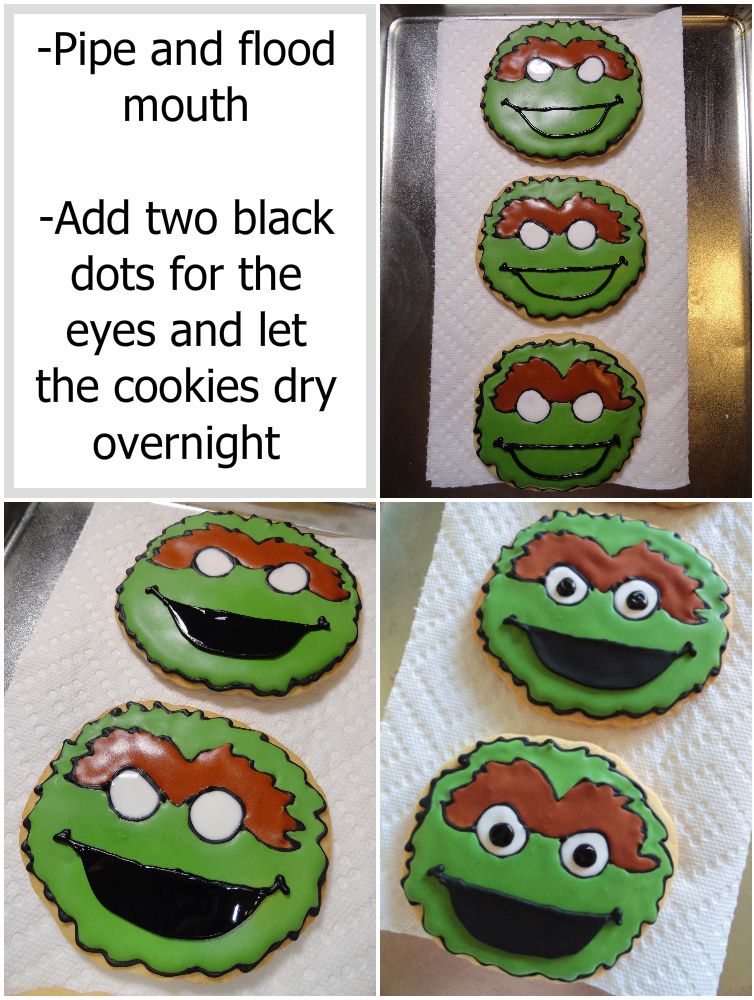 To make Oscar's tongue I used very thin red fondant instead of piping and flooding it with red royal icing. I used a very small heart shape cutter and attached the "tongue" with dab of piping gel.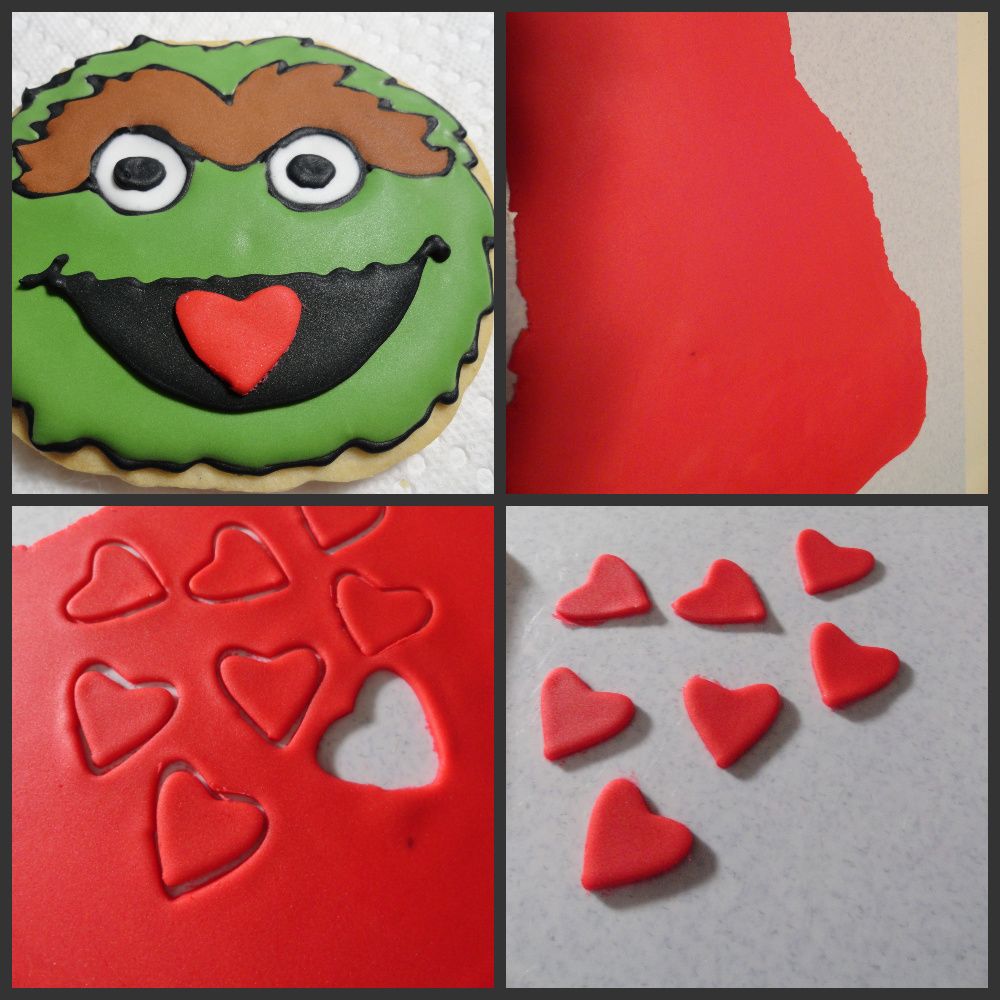 And here is the cookie!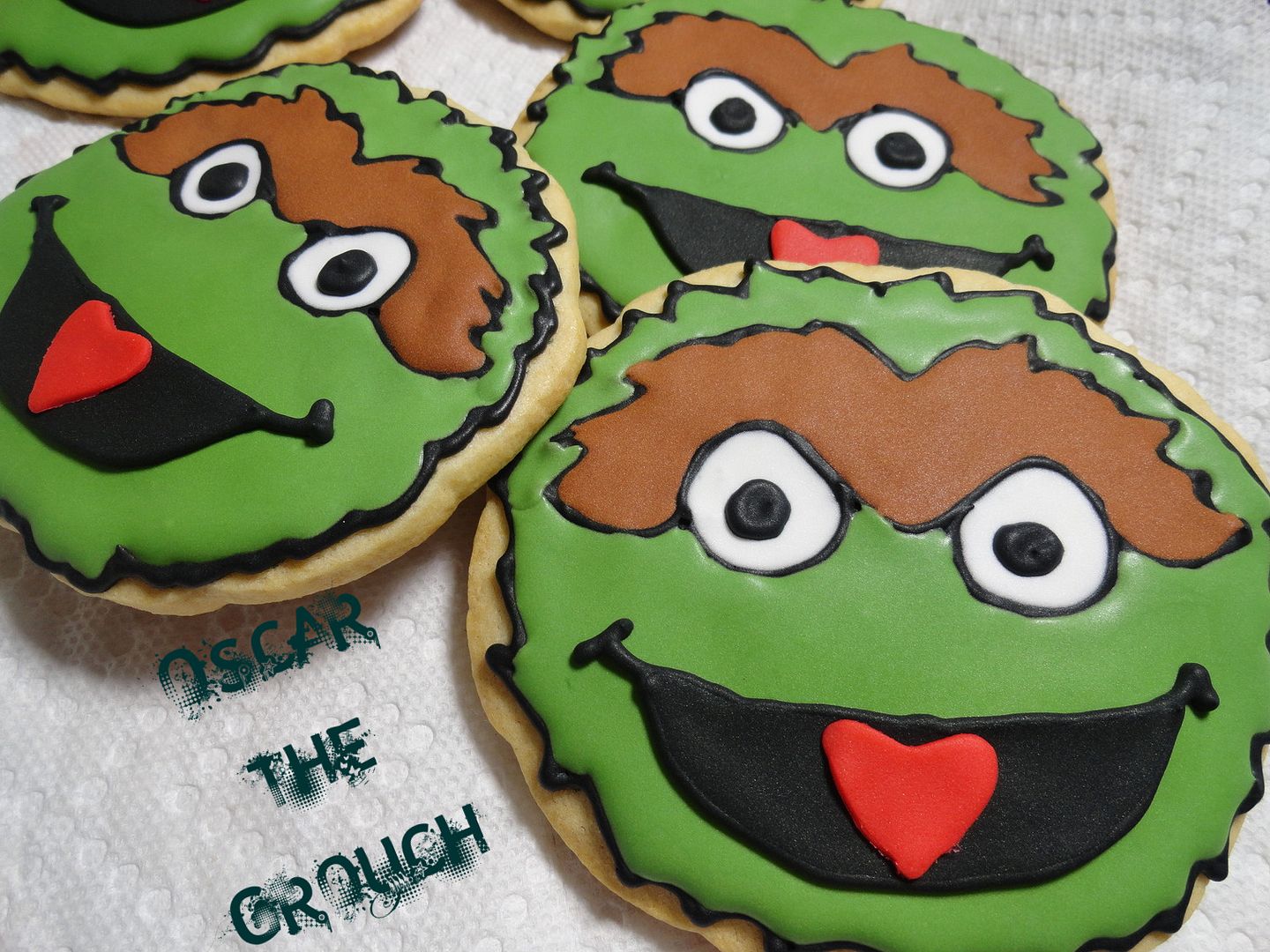 Well, I hope you all have a great week and thank you for stopping by.