This is a happy 4 year old. We have been bless with her and I thank God every minute for having her.
I survived this weekend, 2 parties, two cakes, lots of party favors and food to make. We had an amazing time and Cami wanted to keep the festivities as long as today when she woke up asking for another party. For sure mommy is done for this year's parties!
The party at school had a Bubble Guppy theme. My friend
Raychel of My Creative Way Blog
made the super cute Bubble Guppy pillow dress for her. We had cake, juice boxes, cookies favors and lots of balloons. We had plenty of happy kids.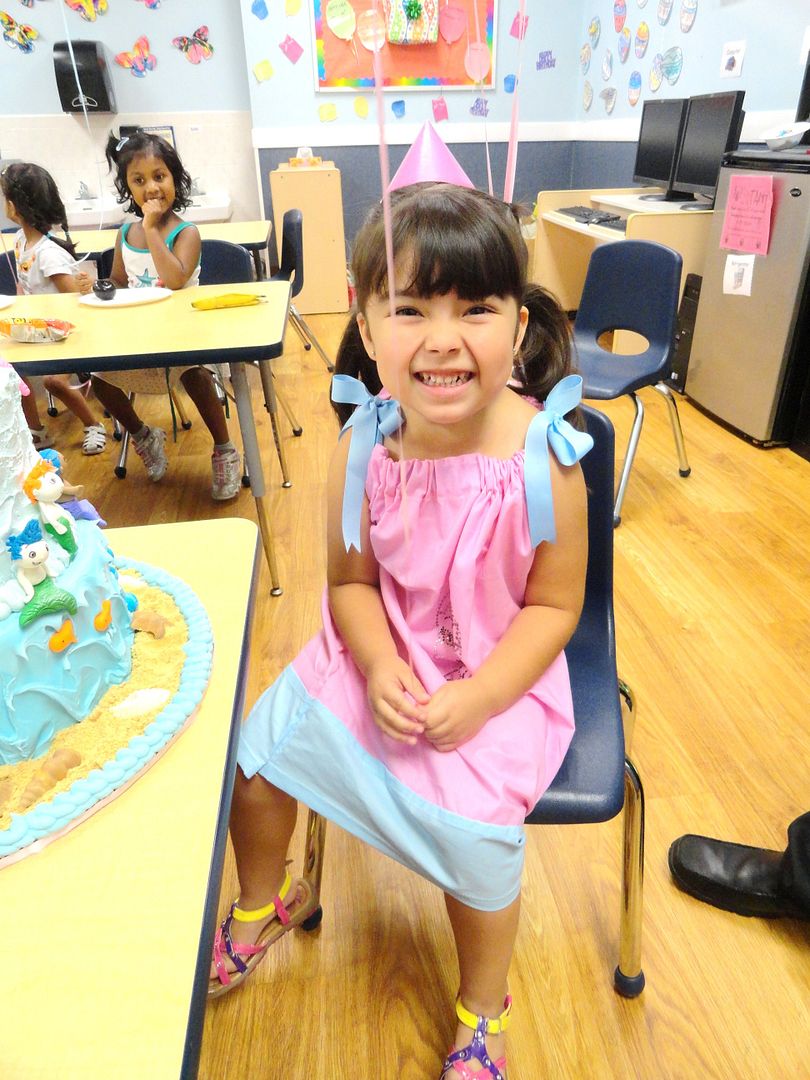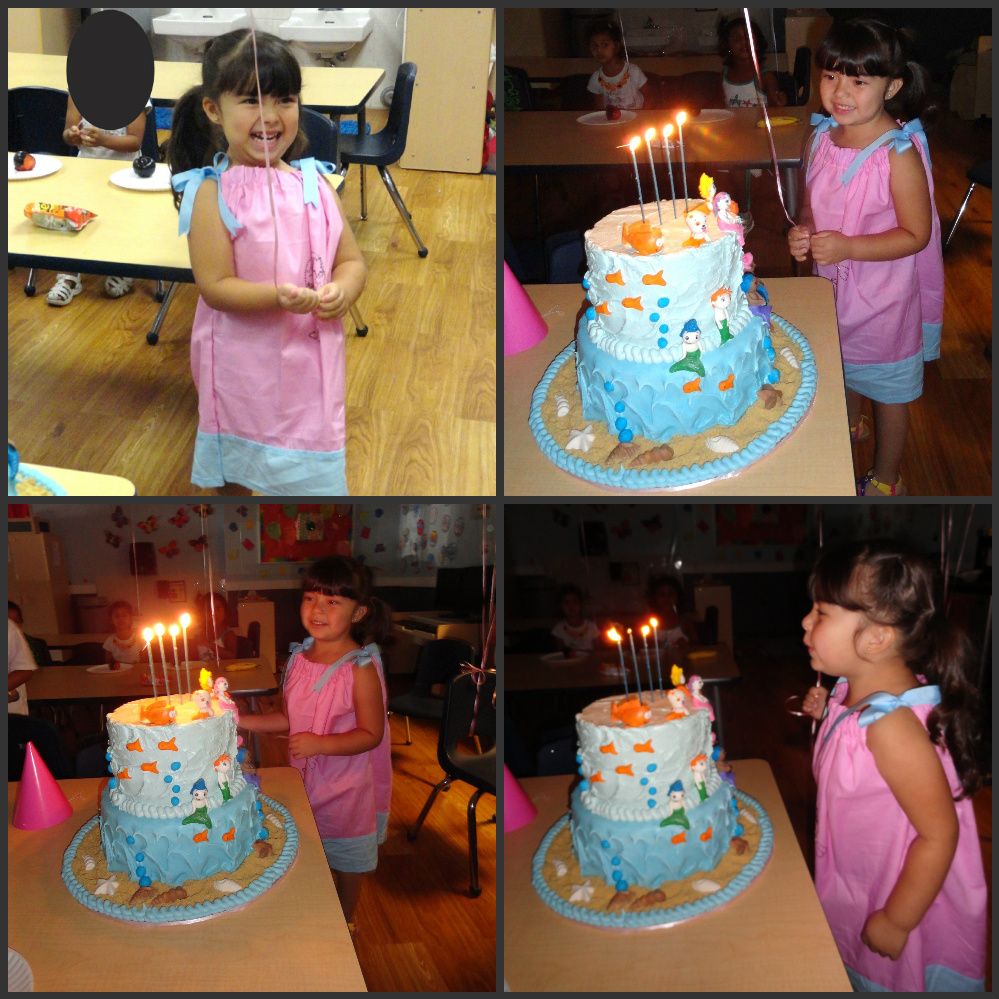 The cake was really fun to make, coming in a post soon.