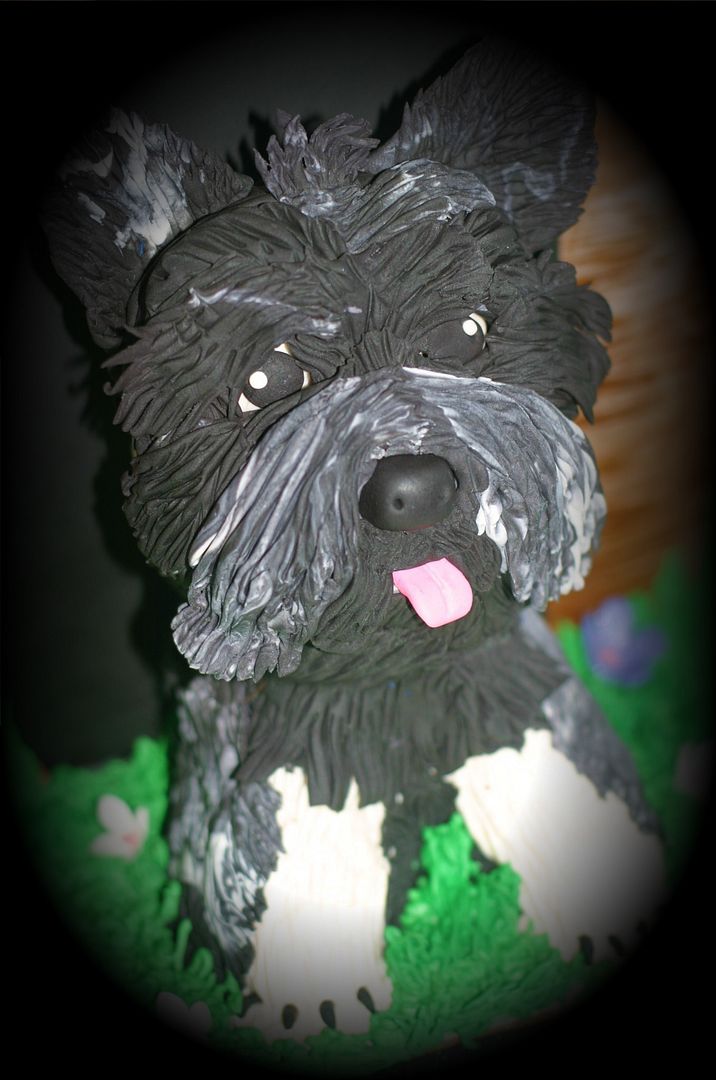 Happy Friday the 13th! I am not superstitious at all, are you? I actually have heard that the #13 is a lucky number and people miss interpret it all the time. Ummmm, I might have to Google that.
Well,his cake was a lot of work, but I was very please the way it turn out. I made it for a Quinceanera Party, the birthday girl loves small dogs and her mom wanted to surprise her with her own personal little sugar dog as well as the house.
Elements on the cake included some dog poop ( made with chocolate fondant), dog bone ( made with gumpaste), food bowl with food on it, grass ( made with green royal icing) and a few flowers.
I made the roof with chocolate fondant, very time consuming.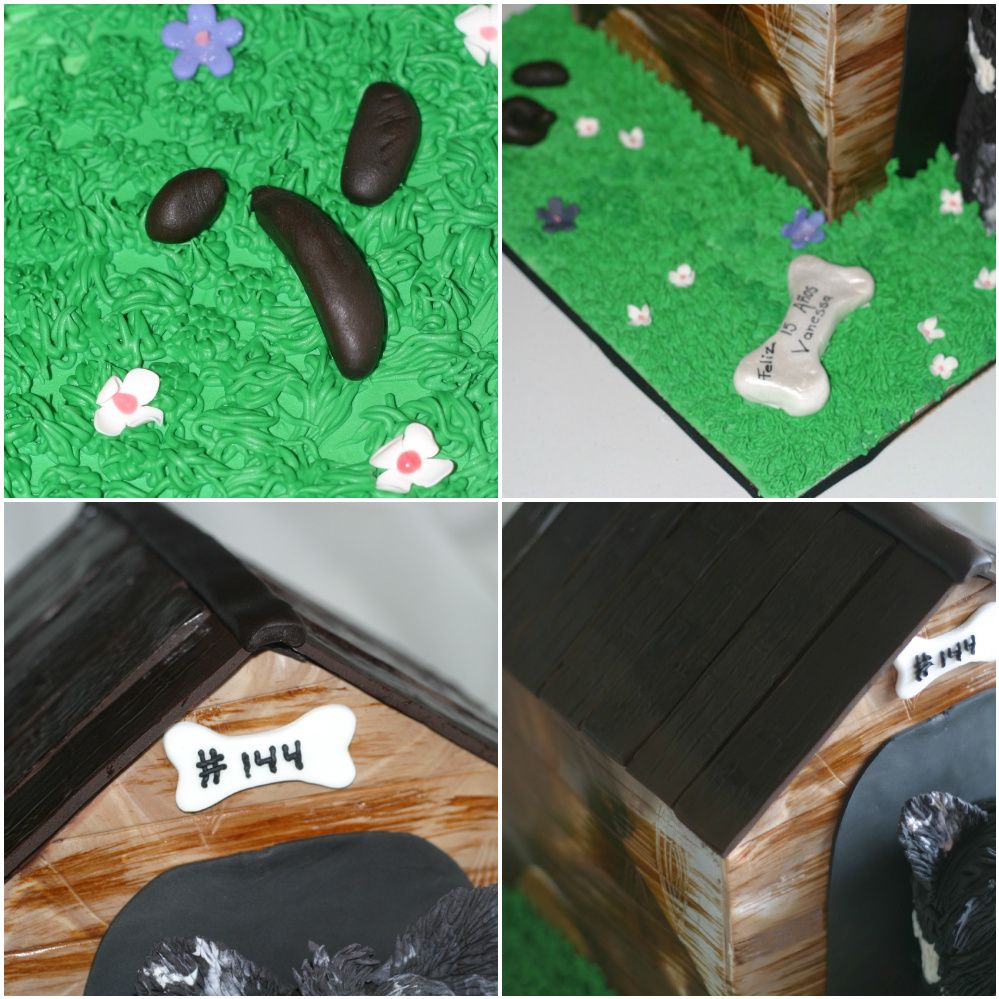 I love how this little bowl turn out.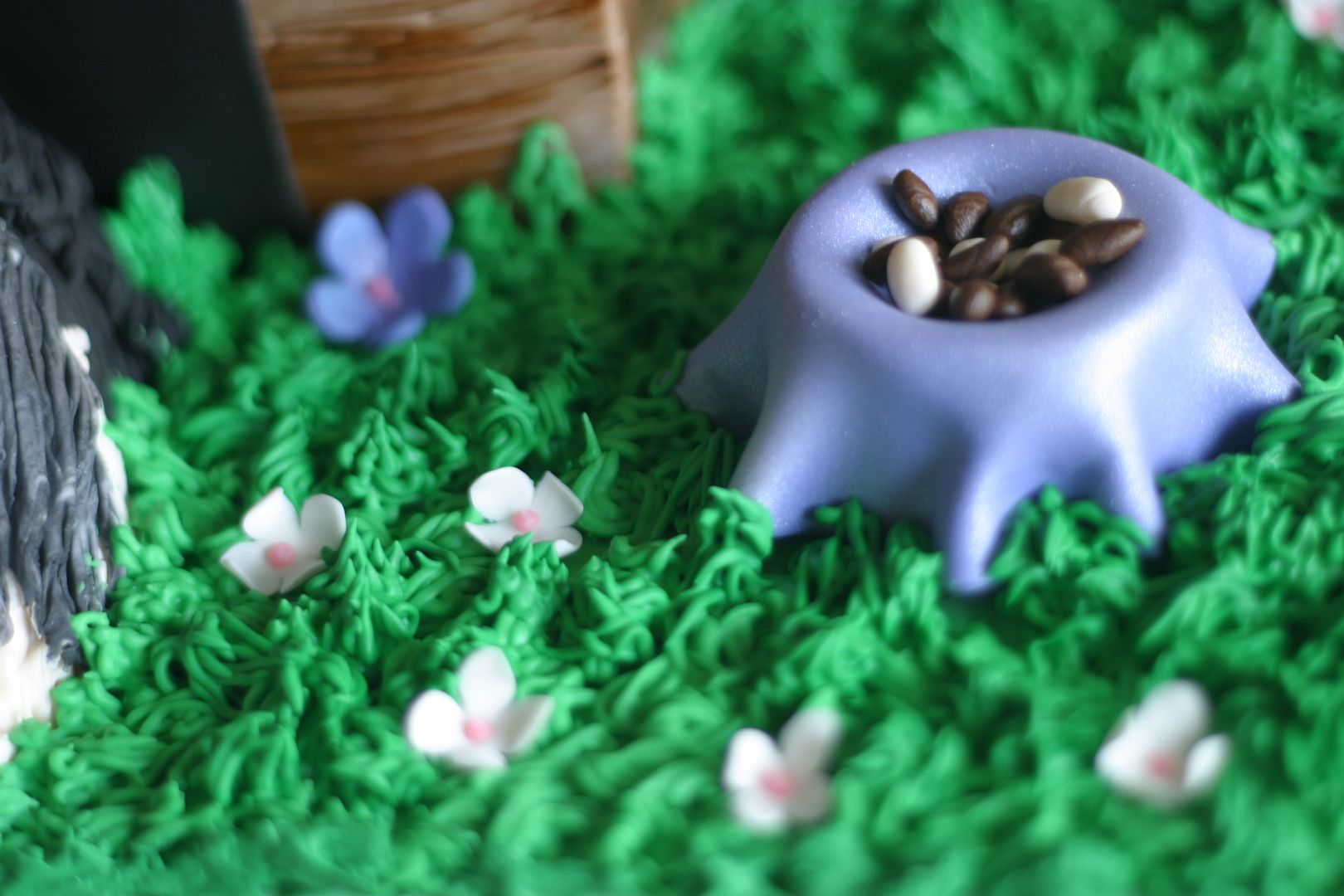 I was a little scare about making the dog, first time making one and I wanted to look as realistic as possible. The client provided me with a picture of their dog, so that right there puts a little pressure on my skills.
Believe it or not, it took me less than 2 hours to make the dog and turn out really cute. I took some pictures of the making which I will be posting next week.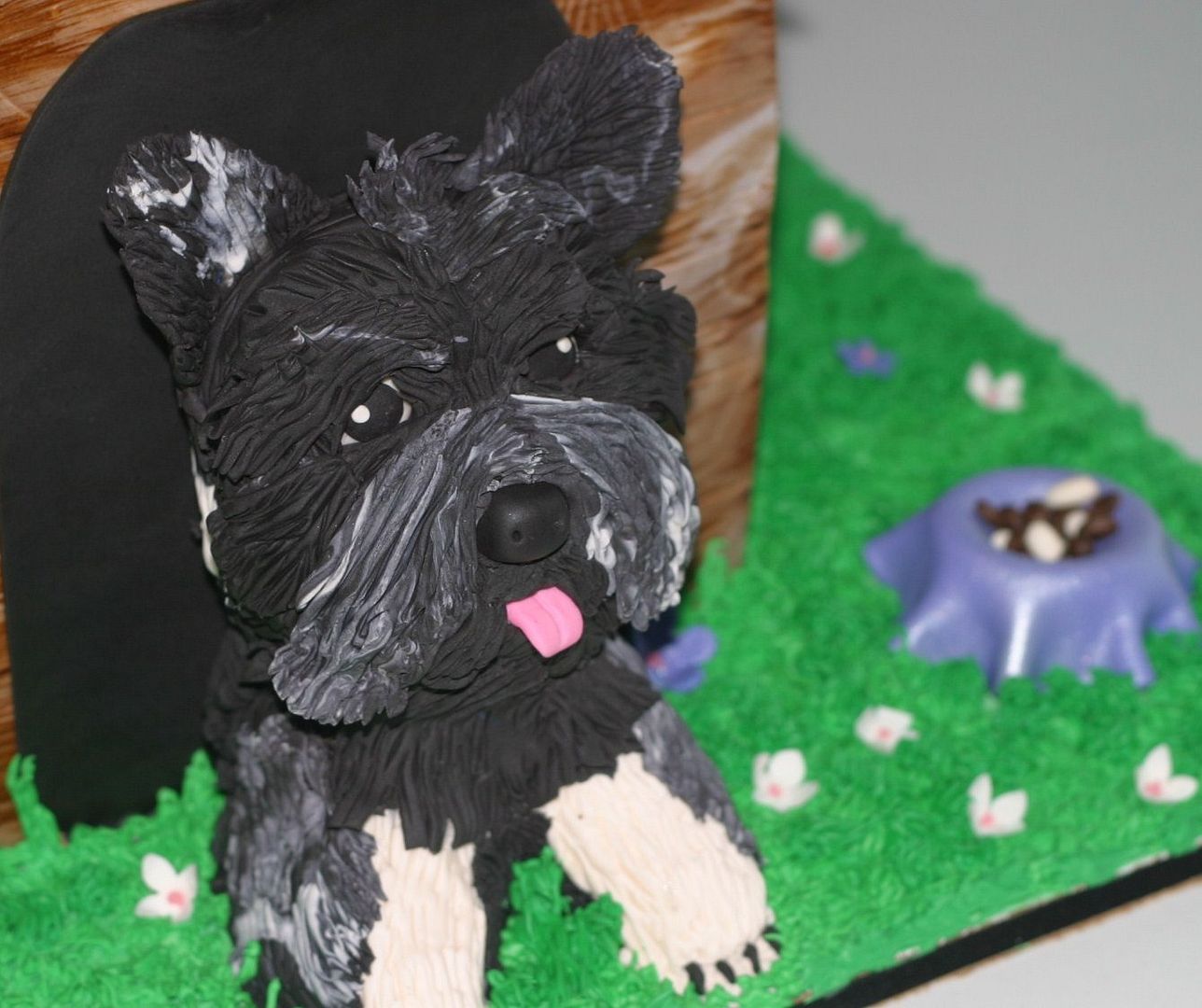 Thank you for stopping by and have a great weekend.
I am linking this post to: