I am sure you have seen
this cake
design here before. This is a very popular cake that I make using the Minnie Mouse cake topper on top of the cake to complete the perfect Minnie Mouse party. For this particular cake, the mom wanted to use a paper Minnie Mouse cake topper with yellow details and she ordered the plain cake. I call it plain because to me is missing my sugar Minnie to complete the look. But you know how things are... and I just did what was requested just changing the colors of the roses from pink to yellow to match the topper.
This cake didn't take to long to decorate.
-I covered the first tier in pink fondant and I attached it to the board with a little royal icing
-The first tier needed some support and I used a straw to measure the size of the dowels that I was going to insert.
- I normally use plastic dowels but it turns out that I didn't have any more so I used wood ones.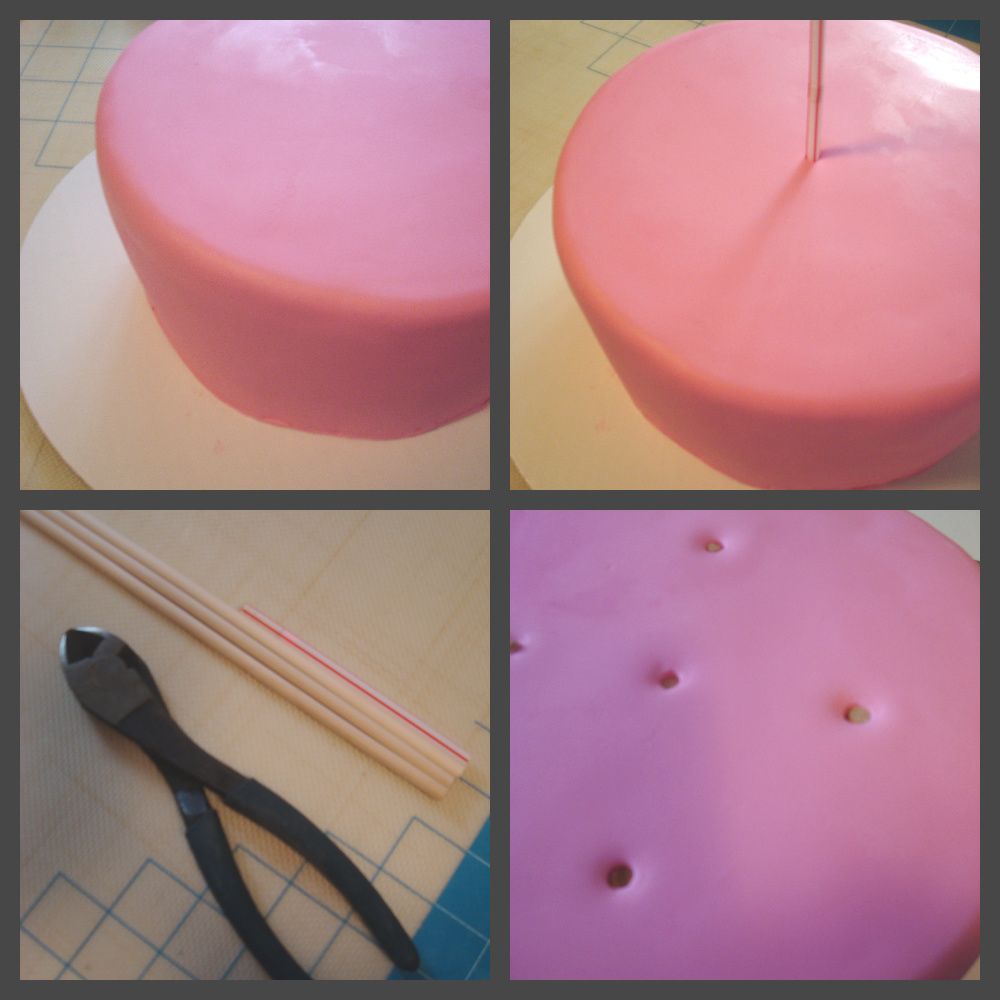 -I used royal icing to "glue" and position the top tier on the base tier.
I don't even know how can I call the "pink top" that I used on the top of the cake, but here are the pictures for you to get an idea how I made it.
-Make the polka dots and attach them to the cake with a dab of water.
-Roll black fondant very thing and cover the board ( you can also
cover the board first
if you want)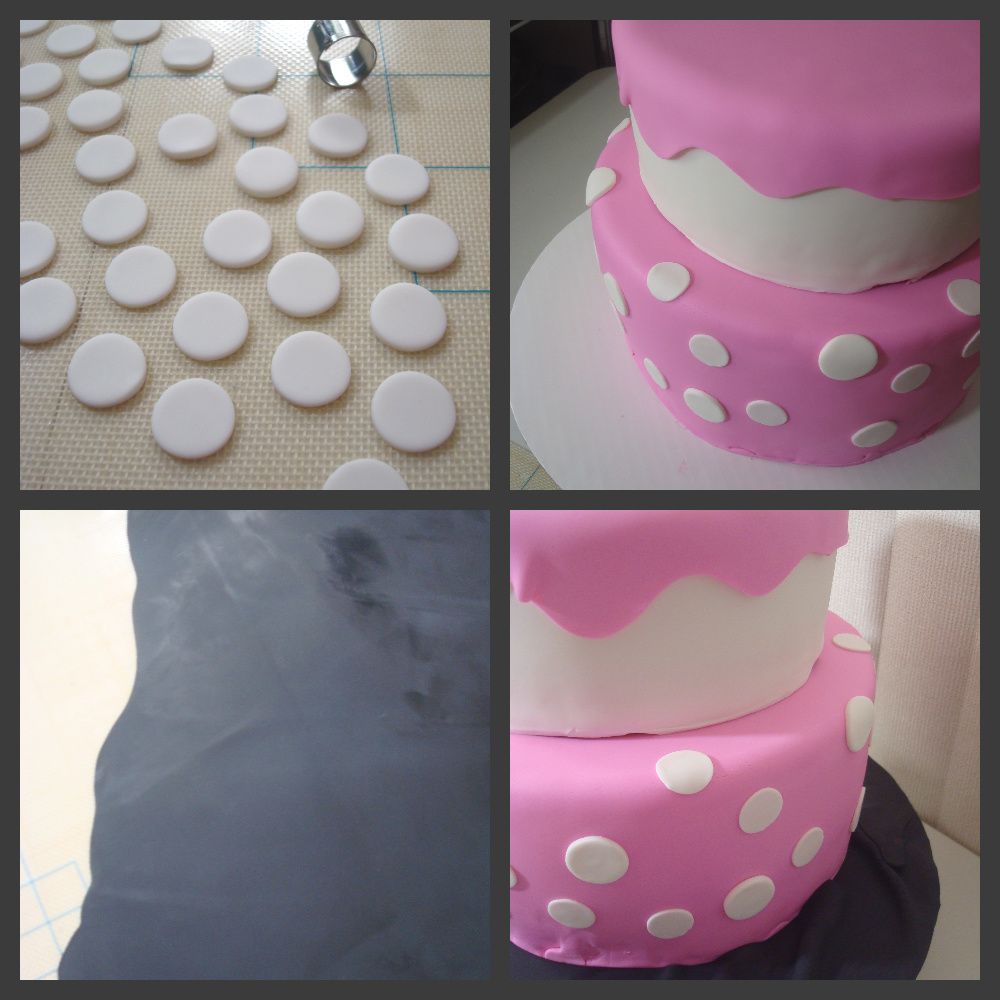 I used one of my most precious tools to make the cake border, the multi pastry wheel cutter.I also attach it to the cake with a dab of water.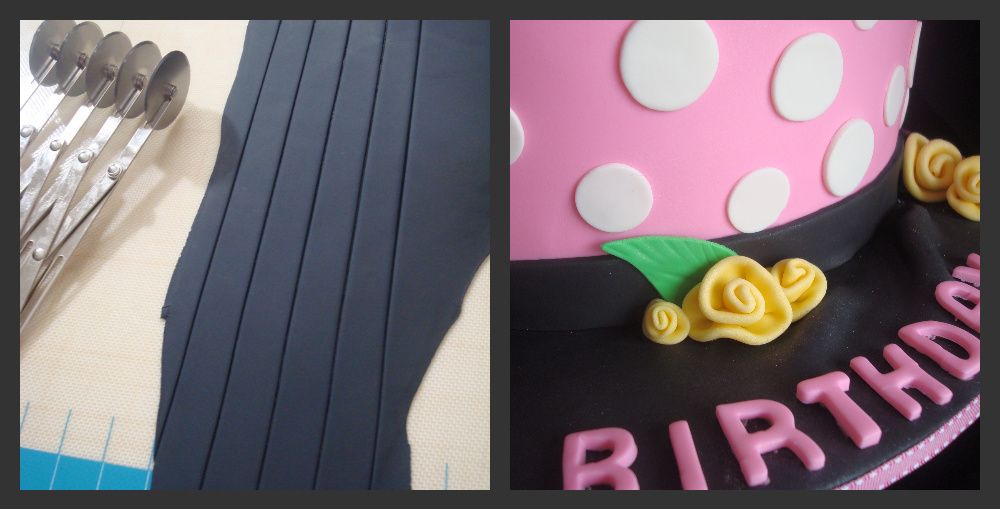 -Make the roses (
here is a video
where you can see how easy to make they are)
-Add a few leaves
-Cut and position the Happy Birthday letters and you are done!