A few weeks ago, I had the opportunity to make a Duck themed Baby Shower cake for my cousin who was hosting a Baby Shower for her sister in law.
I made a lot of details for the cake which I will be sharing with you in the next few days.
EASY GUMPASTE DUCKY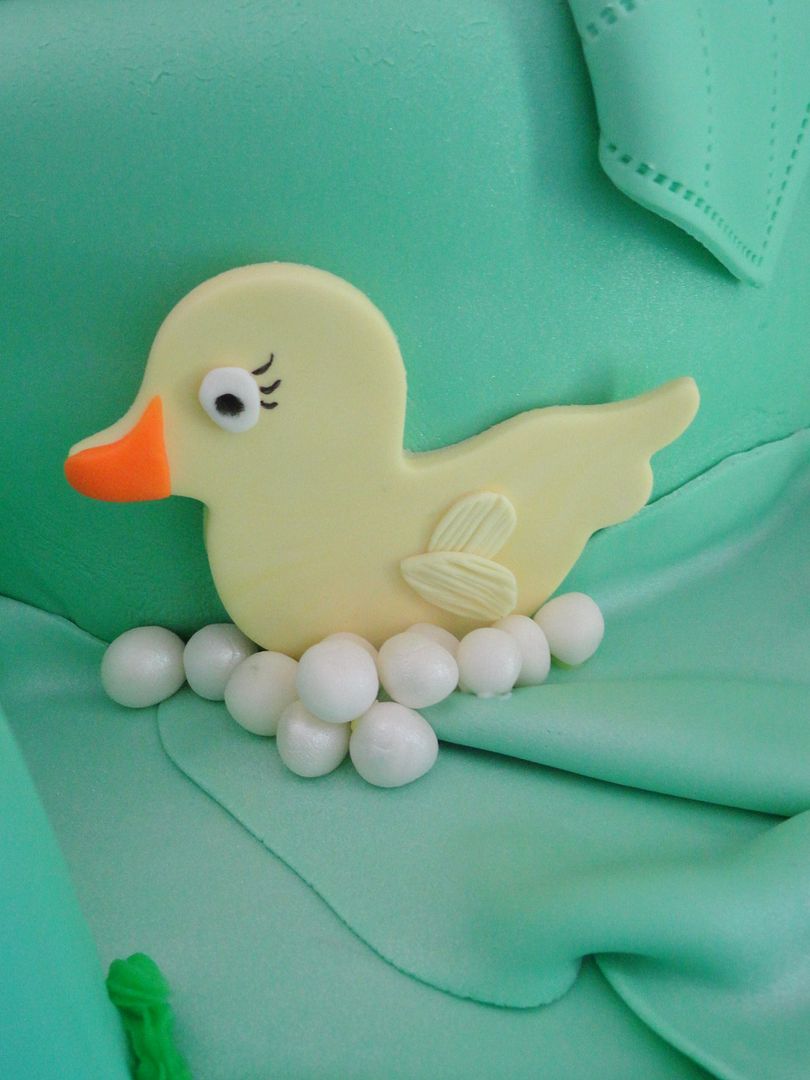 Supplies needed:
yellow gumpaste for the duck

orange fondant or gumpaste for the beak

white fondant or gumpaste for "bubbles"

small rolling pin

duck cookie cutter

royal icing

water

knife tool or tooth pick

black edible writer

small petal cutter (optional)
-To make the ducks roll out the yellow gumpaste and cut the ducks out with the cookie cutter, put them on top of parchment paper on a flat surface ( I used a cookie sheet) and let them dry for a few days.
-Roll the white gumpaste in your hands forming small "bubbles" and let them dry with the ducks.
The day that you are decorating the cake...
-Attach the duck to the cake with royal icing, then attach the bubbles.
-Roll out the orange gumpaste and using the cookie cutter cut the beak and attach to the duck with a dab of water.
-I wanted to add a few wings to the duck, the easier, the better!
-Roll out yellow gumpaste and using a small petal cutter cut the "wings" and make details with the knife tool or with a tooth pick.
-Attach to the duck with a dab of water.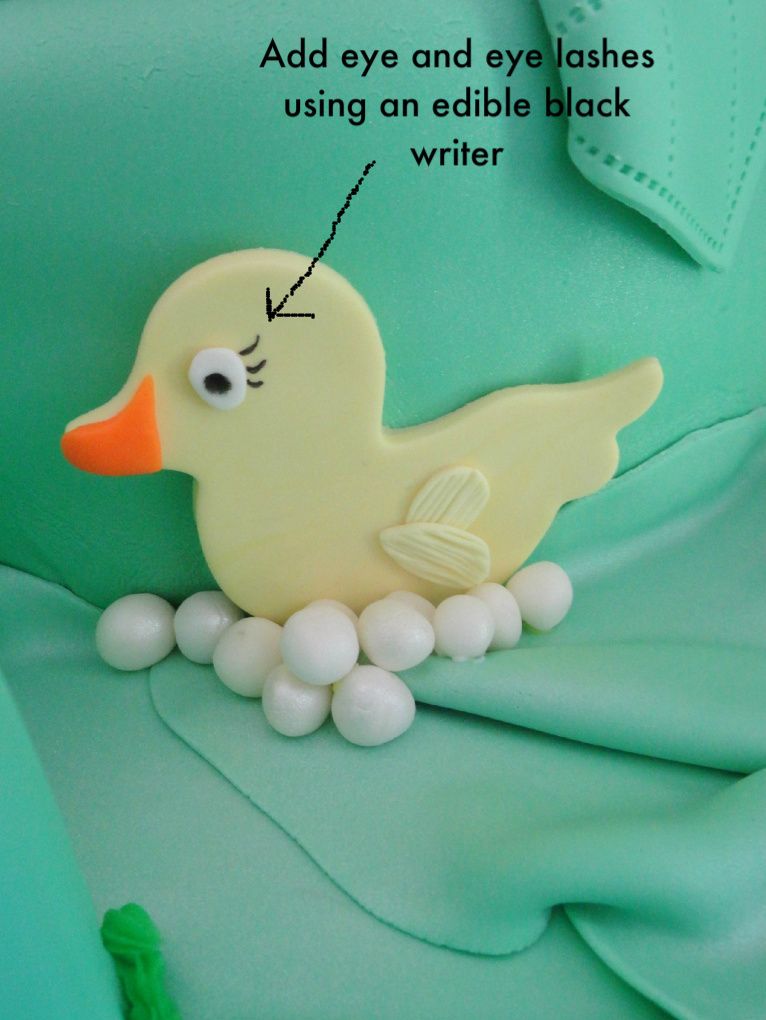 There you have a simple and cute yellow ducky!