I cheated making this "pie" and I do not feel bad about it. I usually do not bake anything using any mixes or nothing prebaked, but the reality is that this week we are having a baby!
This past weekend was all about cleaning the house, getting ready for the baby to come home, me being away for 4 days and trying to have as much fun as possible with Cami.
oh, did I mention that my husband decided to get a 4 week old puppy also, yes, that will be for another post!
Cami and I played, made crafts and also we were able to make some sweets for the blog, which we happily ate over the weekend also.
I figure these are my last days eating what ever I want, so might as well enjoy them.
I was very "original" with the recipe, I took it straight from the can, but I do not regret it, it was good and I still have a few pieces left for today and tomorrow.
I figure something like this will be so easy to make on Halloween, specially if you have a newborn around and just came out of a C Section.
Lime Pie the easy way!
INGREDIENTS:
1 prepared 9 inch graham cracker crust
1 can condensed milk
1/2 cup of fresh lime juice
2 cups of whipped cream
Grated lime peel
TO MAKE THE SPIDERS:
You will need a small rolling pin, green sparkle gel and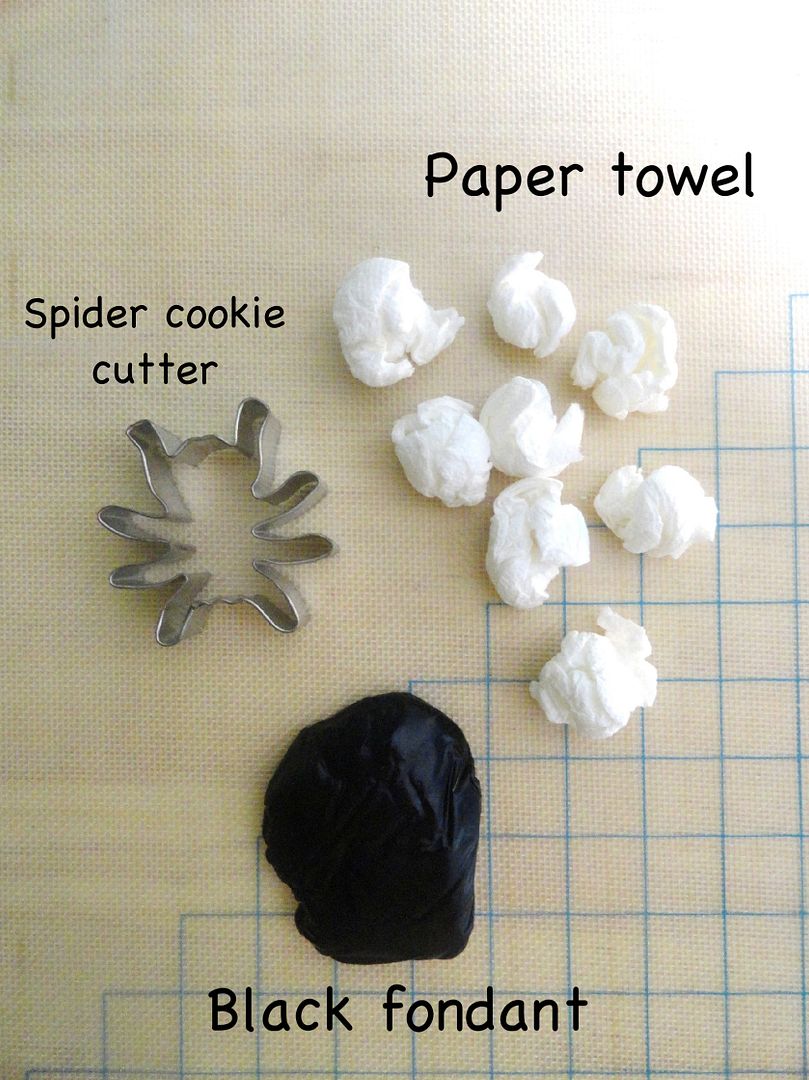 Roll the fondant and cut the spiders with the cookie cutter
Lift the spiders with a spatula ( so they don't break)
Put the spiders on top of the paper towel and let them dry for a few hours
Make the spiders eyes using the green sparkle gel ( this is what I had on hand,
you can use what ever color you have or royal icing)
Put the spiders on top of the pie and enjoy a slice.
Have a great weekend everyone, I will updated you with the baby as soon as I get home and feel better.