I finally got my copy of "The Cupcake Diaries", the book from the sisters at
Georgetown Cupcakes
. I was very excited to try their famous cream cheese vanilla frosting. I have to say that it was really good, I was just a bit surprise about the instructions in their book about how to make the frosting. The directions pretty much were to place all the ingredients in the bowl of an electric mixer fitted with the paddle attachment and beat until well combined.
I can't imagine doing something like that ,specially if you are using
Plugra butter
,
like they do
.
Also, if you watch
this video
, they are not making the buttercream like the book said.
Oh well, I guess I am just being picky! I love the frosting any way, I just made it the traditional way.
Georgetown Cupcake Vanilla Cream Cheese Frosting
Ingredients:
4 tablespoons unsalted butter, room temperature
4 cups confectioners' sugar, sifted
1/4 teaspoon pure vanilla extract
6 ounces cream cheese, room temperature
Directions:
Beat butter and cream cheese with a mixer with the paddle attachment on medium speed. Turn your mixer to low speed and add the confectioner sugar 1/2 cup at the time and mix until light and fluffy.
Increase mixer speed to medium and add vanilla extract.
Pictorial

-Easy Snowflakes using candy melts: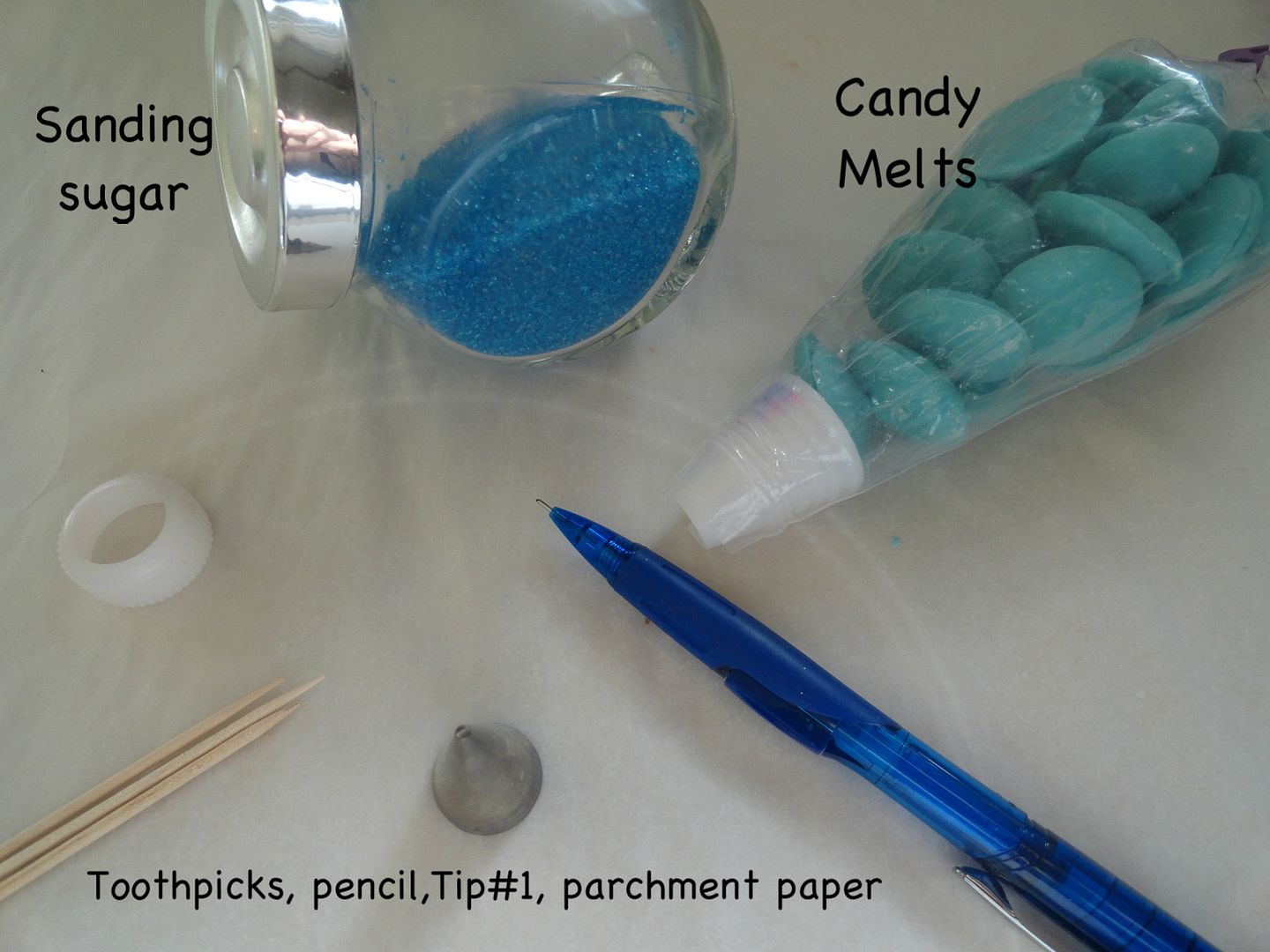 Draw snowflakes in the parchment paper, melt candy melts and pipe them. Let them dry for at least one hour or put them in the refrigerator before adding the sanding sugar.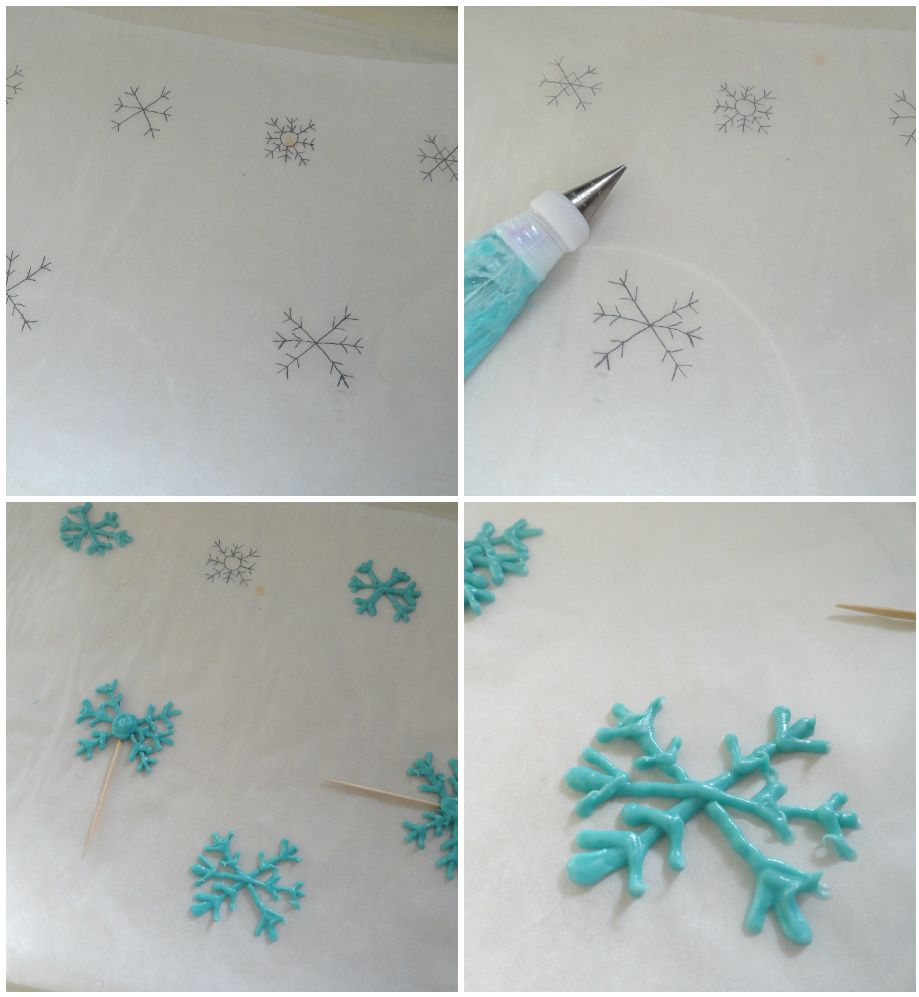 Turn snowflakes upside down and brush them with a mix of Meringue Powder and water, then sprinkle them with the sanding sugar.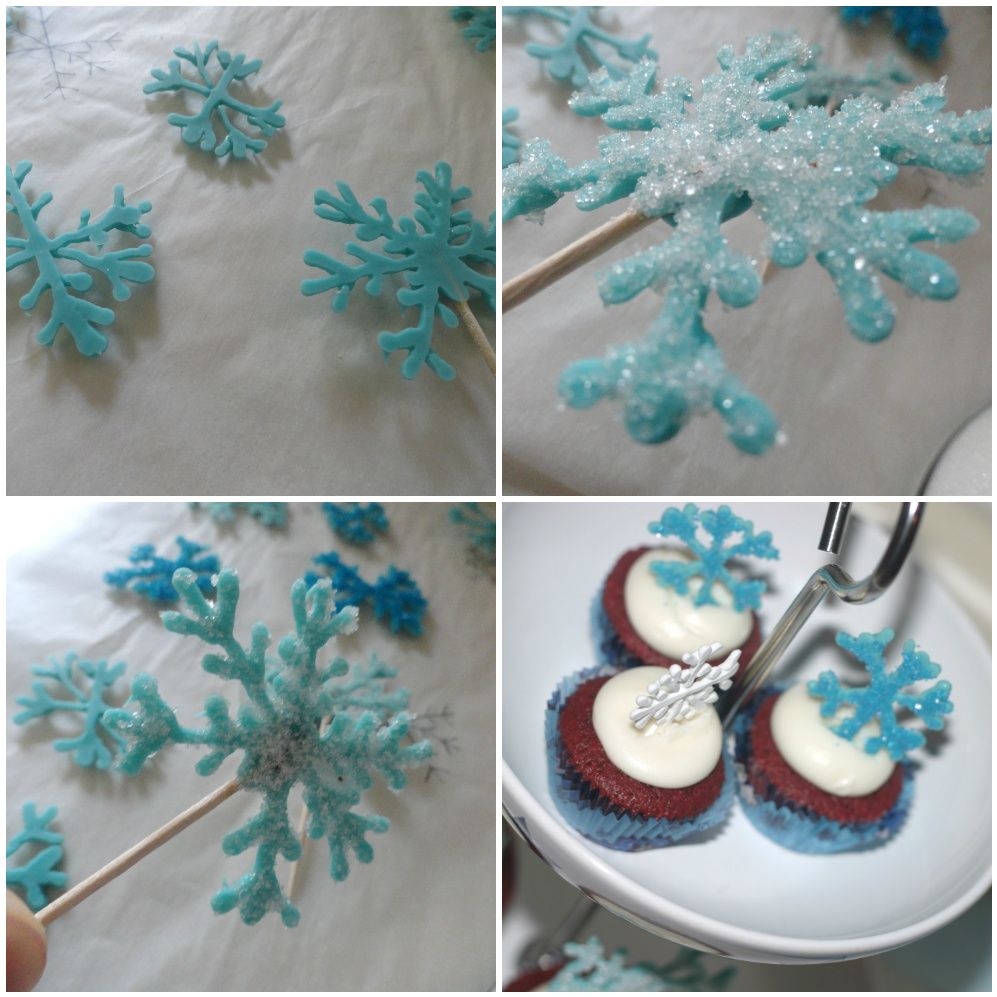 Happy Wednesday!