I am so excited to be a part of The Great Food Blogger Cookie Swap hosted by
It is not a secret that I have a sweet tooth for cookies, so this was the perfect opportunity to bake one of my favorite cookies, a twist on a Chocolate Milk Cookie from Martha Stewart cookie book.
I was very lucky and I got all 3 dozen cookies from other fabulous bloggers, unfortunately I have no pictures because I got them at the office and they were gone in a matter of minutes.
Thank you so much to :
And unfortunately the other blogger didn't sent me any information .
Chocolate Milk Cookies
My cookies getting ready to be ship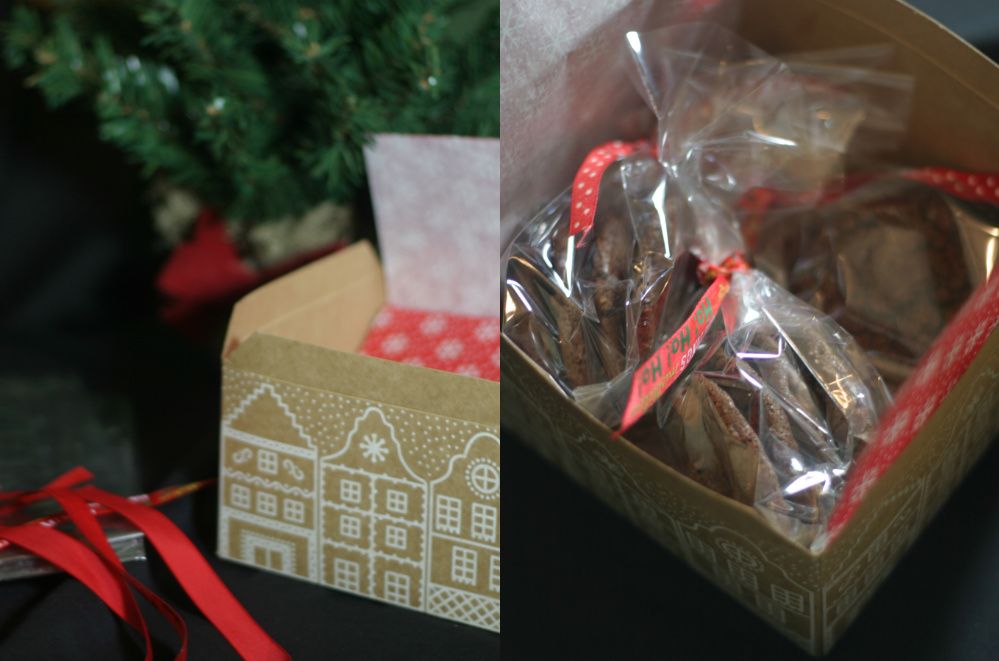 INGREDIENTS
1 cup all-purpose flour
1/2 cup unsweetened Dutch-process cocoa powder
1/2 teaspoon baking soda
1/2 teaspoon salt
8 ounces Callebaut milk chocolate (4 ounces chopped and 4 ounces cut into 1/4-inch chunks)
1 stick unsalted butter
1 1/2 cups sugar
2 large eggs
1 teaspoon pure vanilla extract
1 cup of Milky Way chocolates cut in small pieses
- Preheat oven to 325 degrees and whisk together flour, cocoa powder, baking soda, and salt in a medium bowl; set aside.
-Melt coarsely chopped chocolate with the butter in a small heatproof bowl set over a pan of simmering water.
-Transfer chocolate mixture to the bowl of an electric mixer fitted with the paddle attachment. Add sugar, eggs, and vanilla; mix on medium speed until combined.
- Reduce speed to low; gradually mix in flour mixture.
- Fold in chocolate chunks and Milky Ways
-Scoop batter using a 1 1/2-inch ice cream scoop; place 2 inches apart on parchment-lined baking sheets. --Bake for 15 minutes until cookies are flat and surfaces begin to crack.( Be careful and do not over bake them, the cookies will look a little soft when you get them out of the oven)
Transfer cookies to wire racks and let them cool .
Well, I hope whoever got my cookies enjoy them.