This fun and easy Santa Moon cupcake toppers were inspired by one of our Christmas tree's decorations.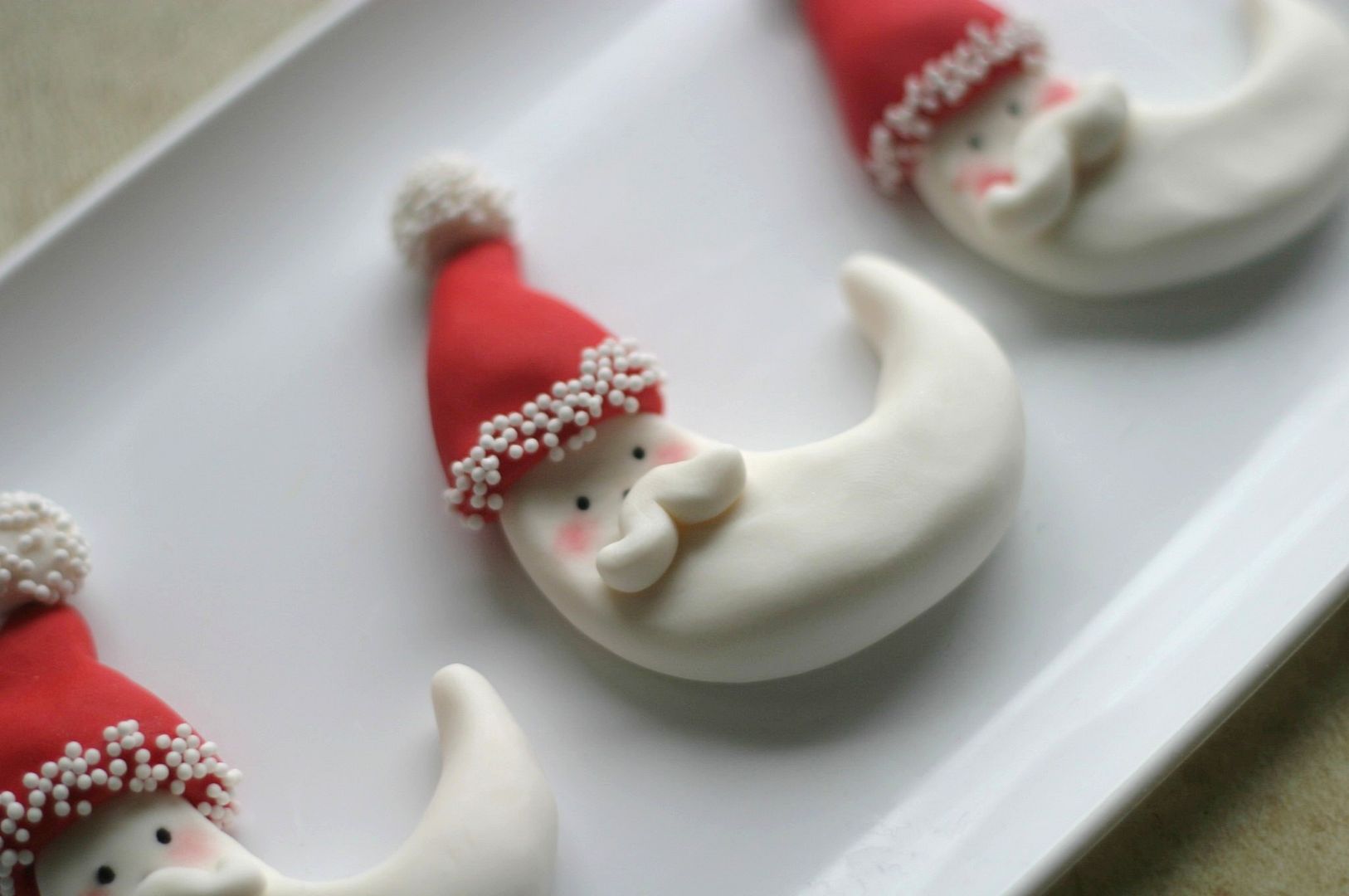 To make the cupcake toppers you will need:
Your favorite cupcakes already frosted

White and red fondant

White nonpareils

Black food writer

A mix of meringue powder and water (glue)

Small brush

Pink Luster dust ( if you do not have it you can always make the cheeks with a fondant red polka dot)
1-Start making the moon shapes and the mustaches, let them dry on parchment paper while you work in the other pieces.
2- Make a cone shape for the hat, use the ball tool to make the hole to insert the "head".
3-Brush a little water inside the hat and attach the moon's head
4- For the hat's pom pom just make 3 white fondant balls and attach them to piece of dry spaghetti. Brush the ball with the glue and add non pareils.
5-Brush hat's edges with the glue and ...
Add Santa's eyes and nose with the black food writer. And your done! you have a happy Santa Moon Topper.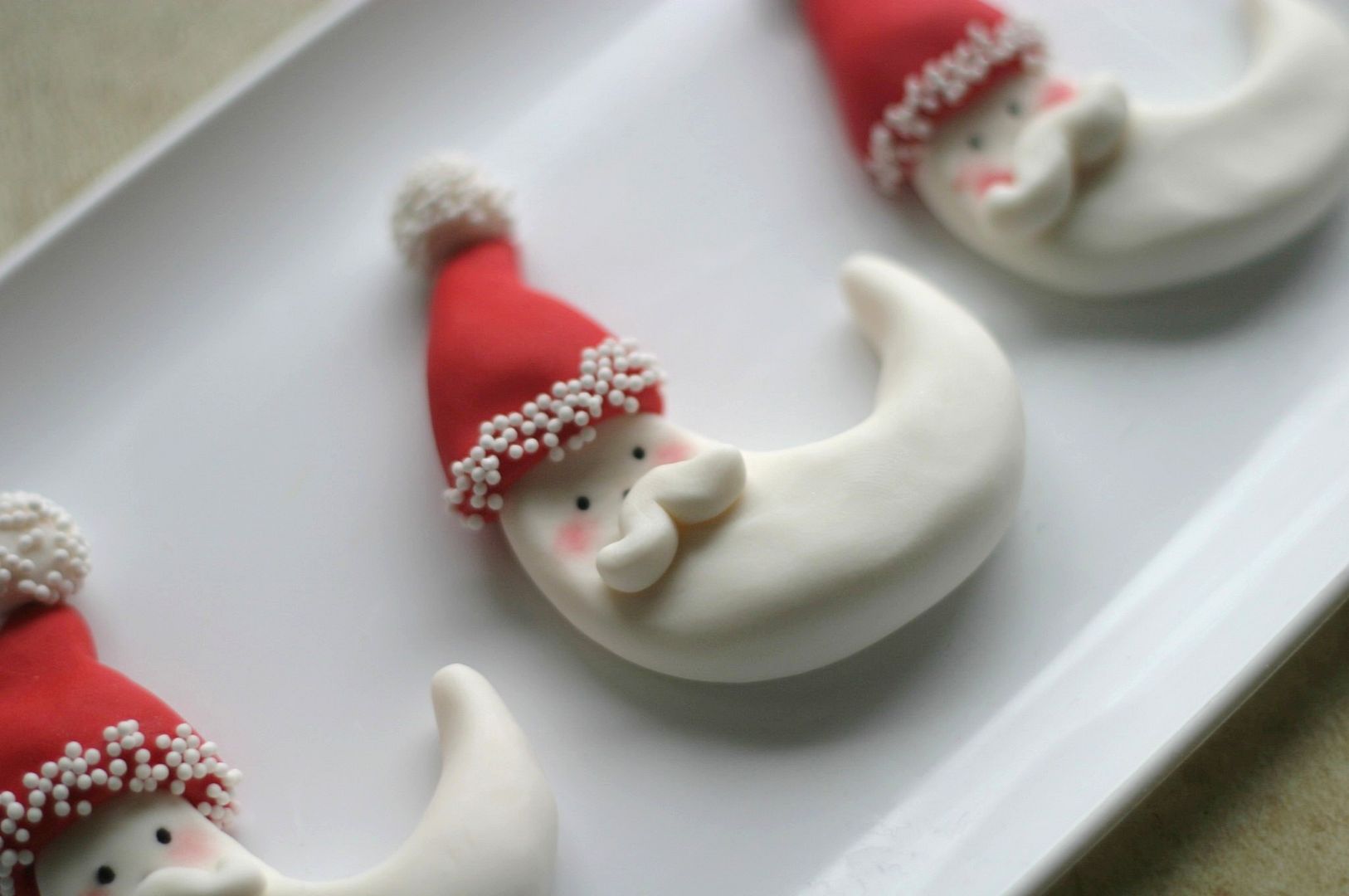 I am linking my cupcake's toppers to