If you read my blog often, you know that I have a small baby girl. I am not only having a lot of fun with a 4 month baby, but I am also enjoying all the designs inspiration that I can get for cakes and cookies from her little outfits. Everything is so cute, and one of these days I will bombard you with a week of full baby inspired sweets.
I made these cookies inspired by one of her bibs, I figure I could "portrait" myself and my girls...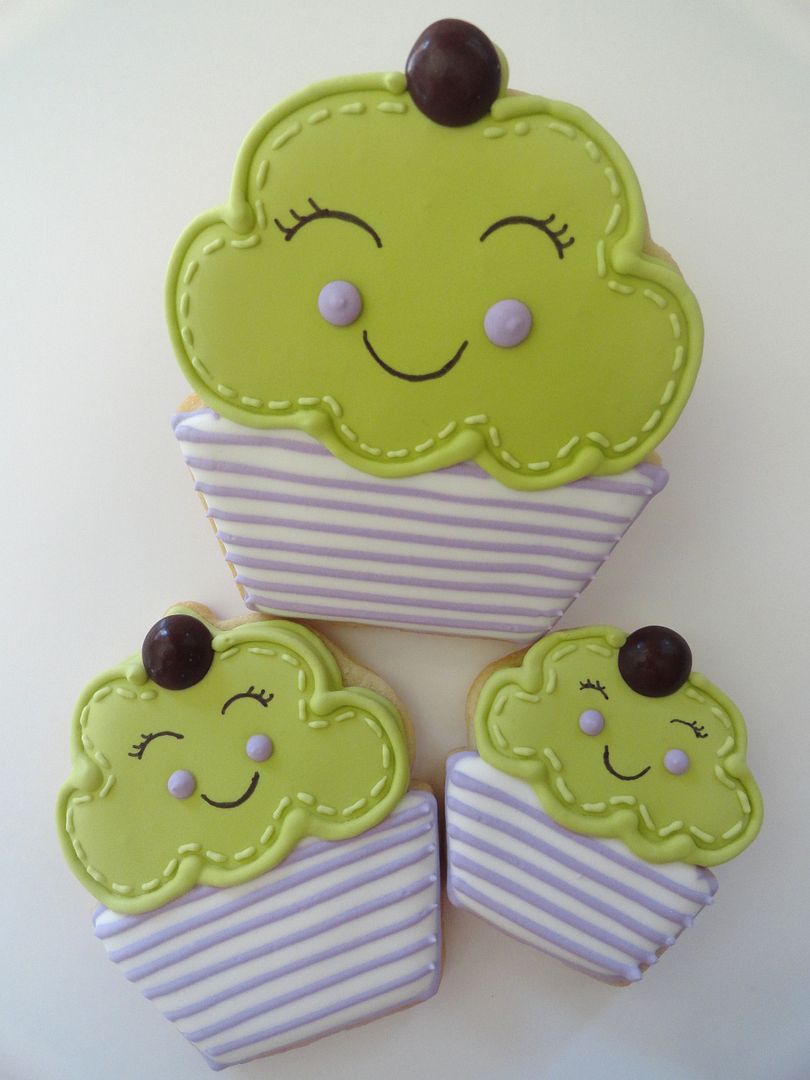 but then I figure I had to put my husband in the designs also, although, my husband doesn't have a mustache. It seems that this was the most appropriate way to portrait a cupcakes in a male version.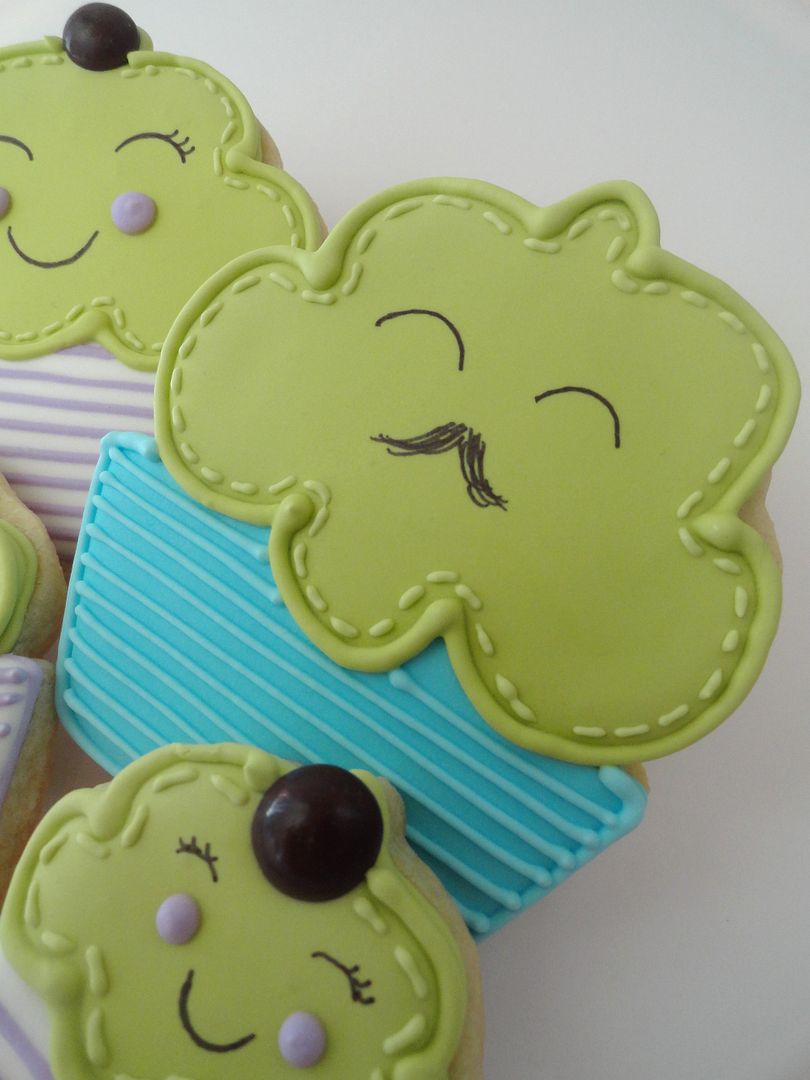 Then, I couldn't help myself and I had to make a few more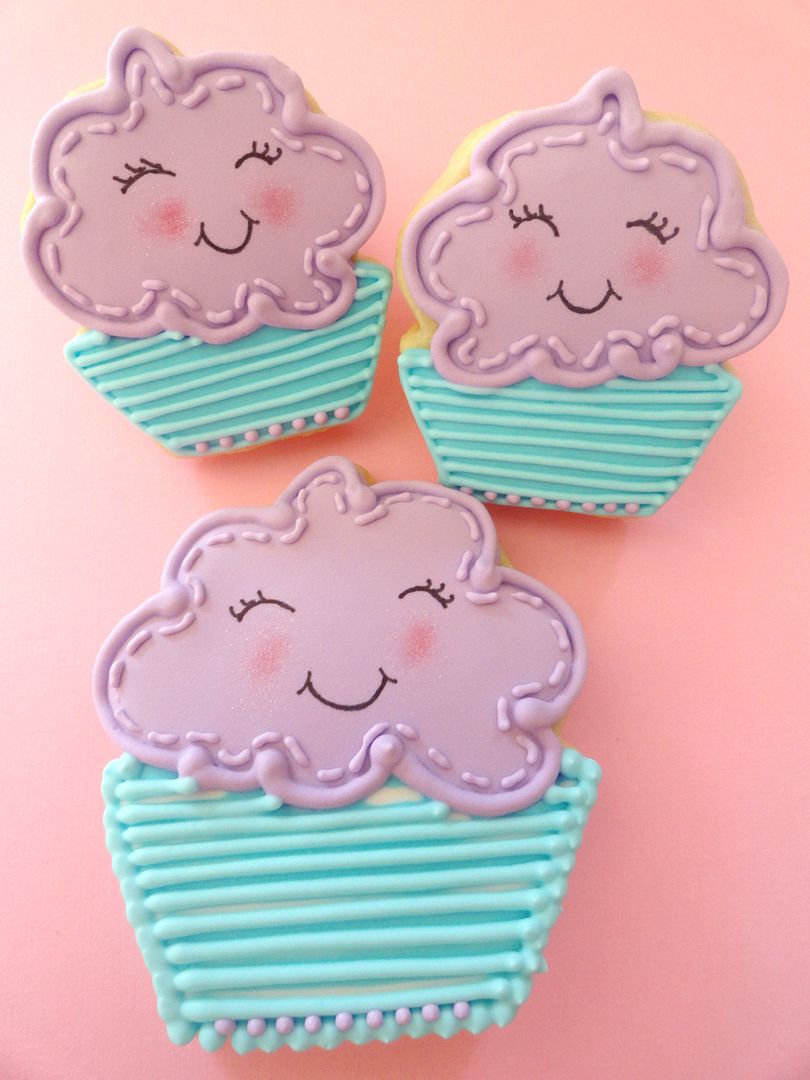 To make the cookies, I used these cupcake cookie cutters that I got at Bake it Pretty a long time ago.
I didn't make a tutorial for the first set of cookies, I was in a rush to enter
this cookie cutter contest
. Since Spring is around the corner, I figure I could use some extra income to help us get some things for the girls. After having heart palpitations finding out that Summer Camp for Cami is $2,200 for 10 weeks, I haven't been feeling like myself.
Of course, the Summer Camp thing has nothing to do with this cookies, I am just very frustrated and I have to let it out.
Back to the cookies...
You will bake, outline and flood the cookies.
Let them dry overnight.
For the first set of cookies: I used tip #1 to do the stitching inside the cupcakes swirl. For the cheeks I used tip #3 with stiff icing.
For the second set of cookies:
.Tip #1 for the stitching
.Apply pink luster dust for the cheeks with a small brush.
.Use an edible food writer to draw the smiling mouth,eyes and eyelashes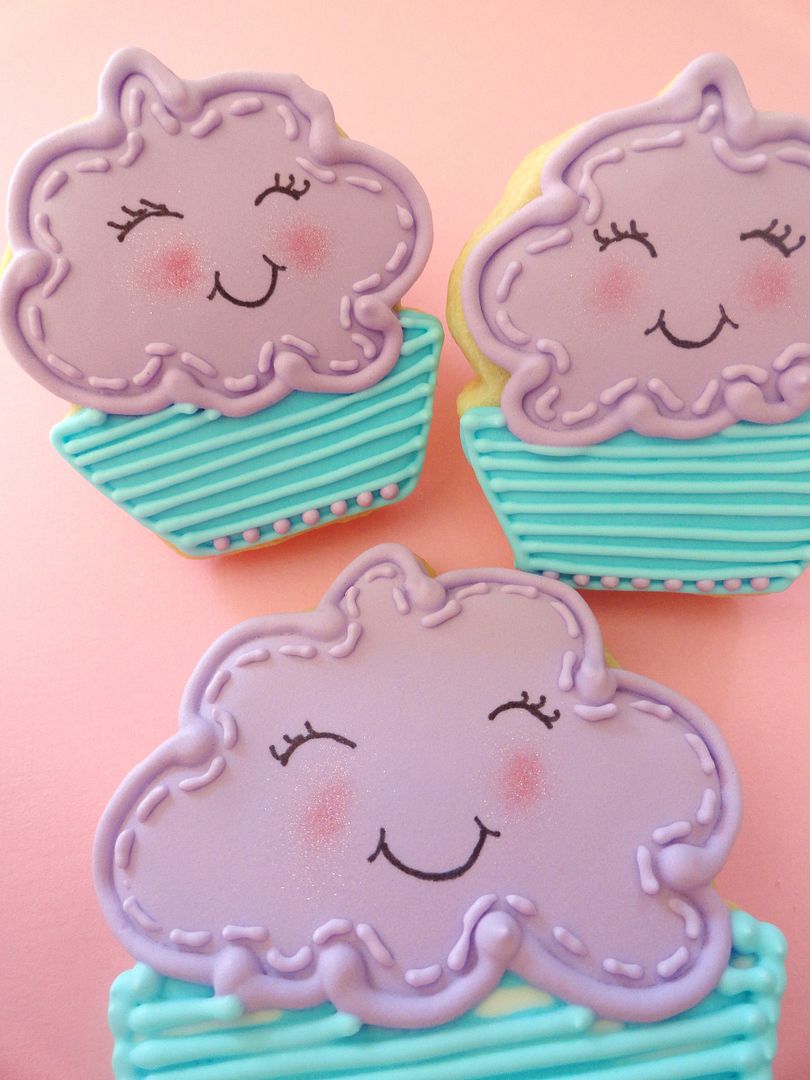 Thank you for stopping by my blog, have a great week.
I am linking my cupcakes to..