I made this engagement cake a few weeks ago. Each tier has 3 layers of Red Velvet cake and 2 layers of Vanilla Swiss Meringue Buttercream. The cake and flowers's colors were based on the color of the dress that the bride was going to wear at her engagement party. ( was going to wear, because she changed her mind)
Note for the flower police: I know peonies are not blue, don't email me. My inbox is about to explote.
A funny story: First of all. This cake was for a former client, which I adore because she used to be my little one's teacher.
The cake was due for pick up on a Sunday morning. I finished the cake on Friday and Saturday I went and placed the flowers on the cake, put the cake on the box and went home. Saturday afternoon I got an email from the bride asking me to change the colors of the flowers, or the cake because she had changed her mind about the dress she was going to wear at the party. She did sent me a picture of the new color that she wanted me to incorporate on the cake.
As I explained to her, it was already too late for me to do that. If you have made sugar flowers before, you know they take some time to dry. Another good reason to always have all your orders, payments, contracts in writing.
Top tier before adding the flowers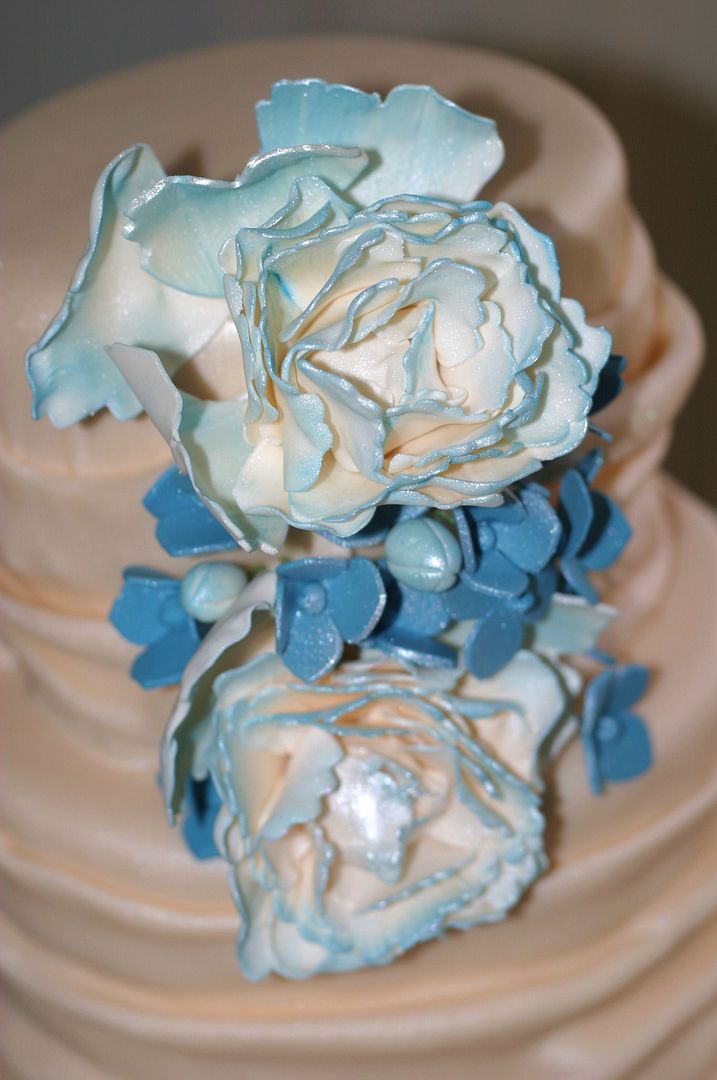 Top tier with sugar flowers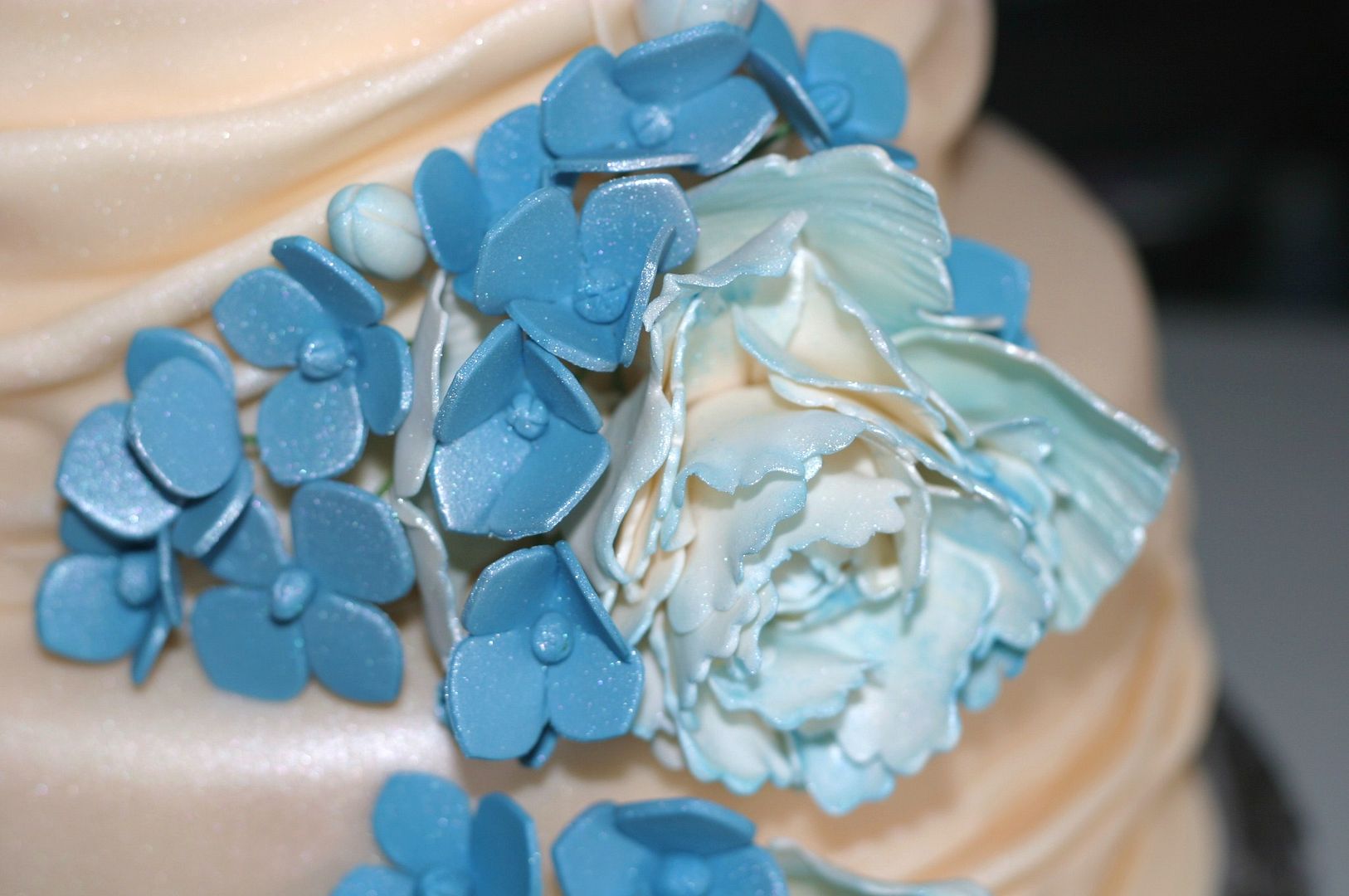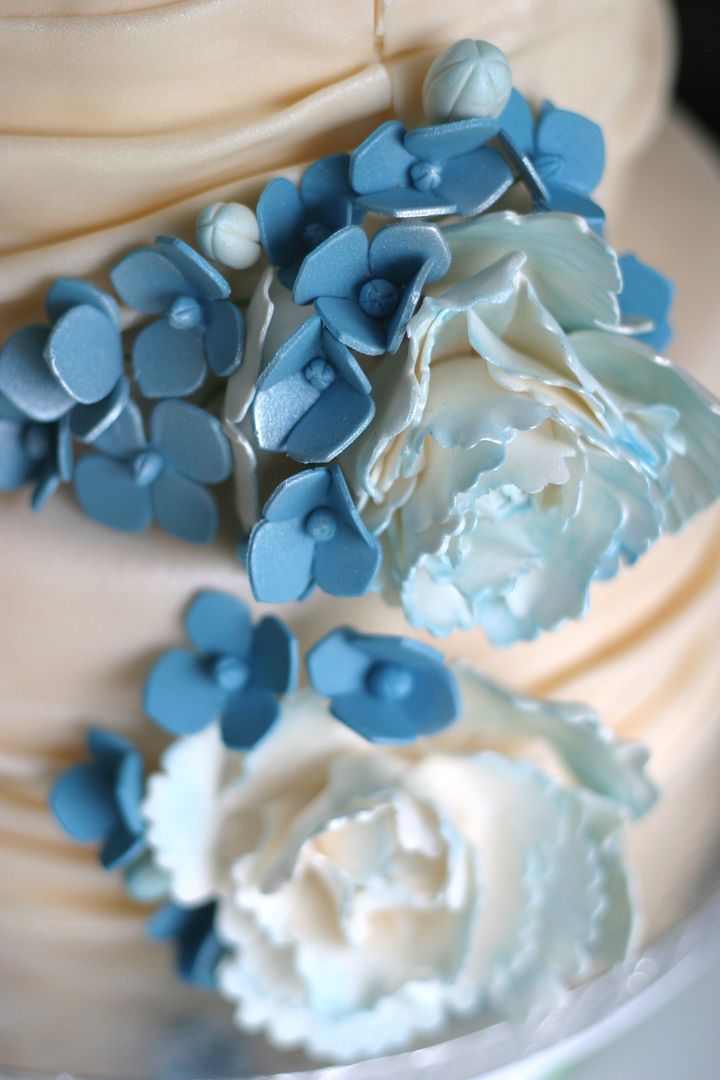 Flowers on first and secont tier



A few behind the scene photos




Here are the flowers drying and before dusting



Peonies's petals drying

Plastic dowels and PMP pear luster spray

Wilton cake board,Ivory Wilton color, Peackok petal dust, Wilton blue luster dust
Big brush, mini container for dust
Thank you for stopping by, I love your comments.