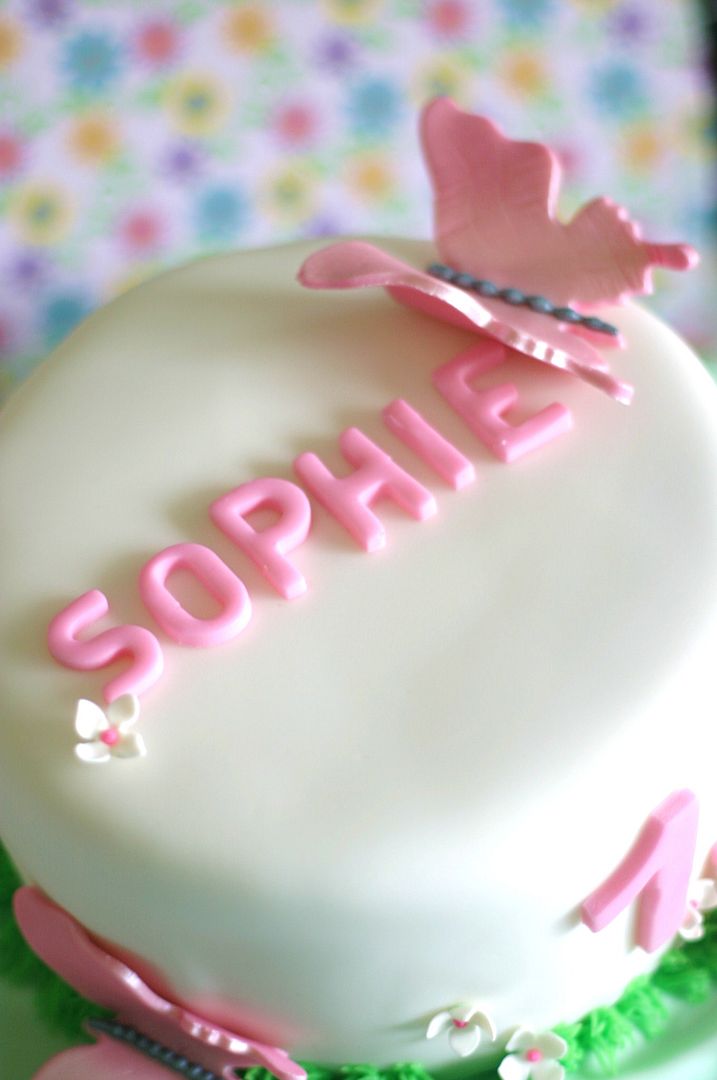 Happy Monday!
Tomorrow is the first Day of Spring!
Let's celebrate with cake.
Our cute little friend Sophie turned 1 this past weekend. Her parents had an adorable party for her and I offered to bring the cake, cupcakes and cookies for the party.
I actually made a big cupcake tower for her party, but Sophie needed a cake and I made this little one just for her.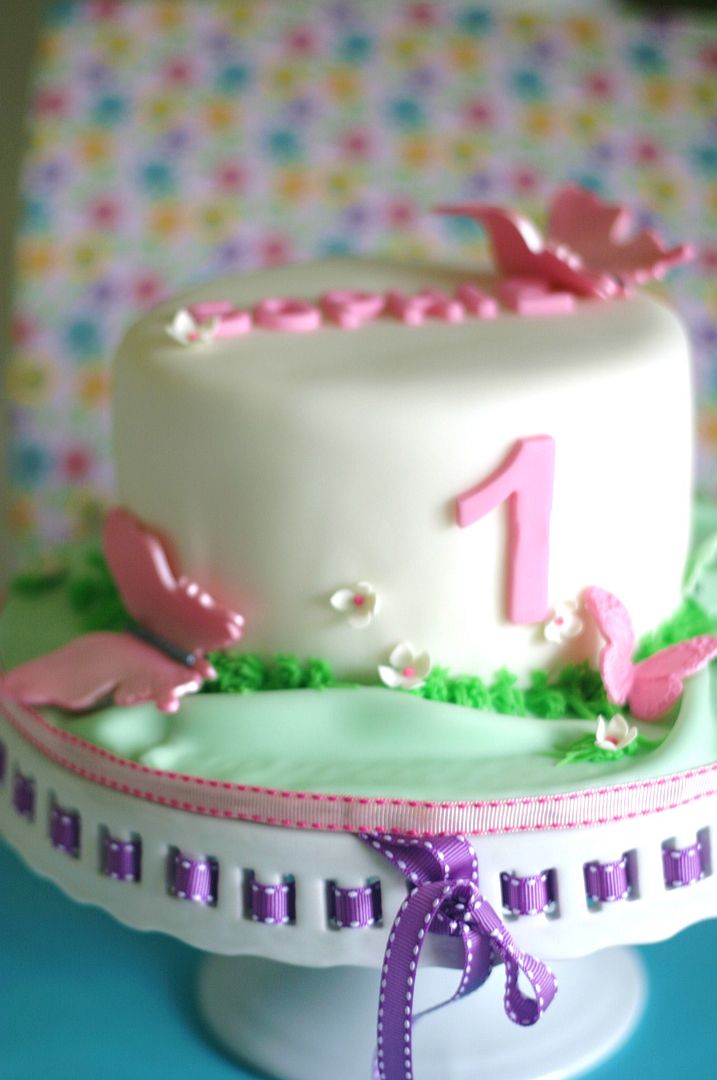 I love how the butterflies turned out. I made them using a cookie cutter and I just added a little texture with a modeling stick. I wanted them to shine so I air brush them with pearl dust.
I attached the butterflies to the cake with a dab of royal icing.
For this particular butterfly I didn't use a cookie cutter, I used a mold .I love the detail impression of the butterfly but I found the mold kind of difficult to use. Unfortunately, the mold is not flexible, so getting the butterfly out without breaking the wings was kind of tricky.
Thank you for stopping by.
I am linking my post to...